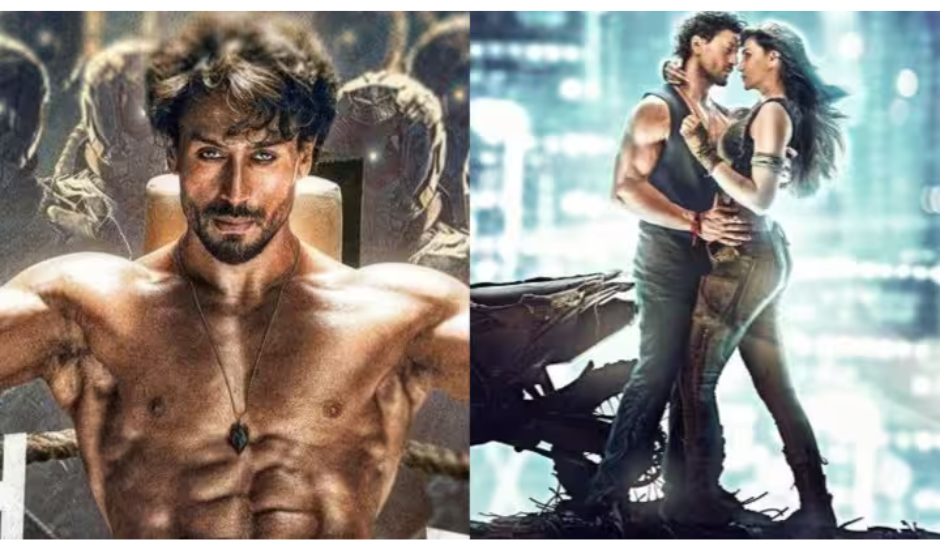 In the world of Indian cinema, the anticipation surrounding big-budget films is often palpable. However, despite the star-studded cast and futuristic action-packed storyline, "Ganapath," featuring Tiger Shroff and Kriti Sanon, seems to be struggling at the box office. The film, directed by Vikas Bahl and also featuring the legendary Amitabh Bachchan in a pivotal role, failed to show any significant growth in its box office collection over the opening weekend.
According to early estimates reported by Sacnilk.com, "Ganapath" managed to collect ₹2.25 crore on Sunday, mirroring the figures from the previous day when it also earned ₹2.25 crore. The film had kicked off its journey with an opening collection of ₹2.5 crore on Friday, which makes the overall three-day collection amount to ₹7 crore.
Despite the star power of Tiger Shroff, Kriti Sanon, and Amitabh Bachchan, "Ganapath" seems to have failed to gain the momentum that is often expected during the opening weekend of a film's release. On Sunday, the film recorded an occupancy rate of approximately 10.57 percent, indicating that audience interest has not surged as expected.
"Ganapath" is set in the year 2070 A.D. and revolves around the titular character, played by Tiger Shroff. He is hailed as the "chosen one" and becomes a symbol of hope for the oppressed. The story follows his quest to discover his destiny in an uncharted realm, accompanied by Kriti Sanon, who showcases her action skills with nunchaku.
Apart from the lead actors, the film also boasts a supporting cast that includes Elli AvrRam, Rahman, Gauhar Khan, Jameel Khan, Girish Kulkarni, Shruthy Menon, Ziad Bakri, and Jess Liaudin. "Ganapath – A Hero Is Born" is presented by Pooja Entertainment in collaboration with Good Co and produced by Vashu Bhagnani, Jackky Bhagnani, Deepshikha Deshmukh, and Vikas Bahl.
While "Ganapath" may not have performed as expected at the box office during its opening weekend, it remains to be seen whether the film will pick up momentum in the coming weeks. The film's star cast and unique storyline have the potential to turn things around in the long run, and fans are eagerly awaiting its performance in the days to come.
Kriti Sanon, in particular, is hopeful for her next opportunity to share the screen with the legendary Amitabh Bachchan, whom she considers a constant source of inspiration and learning. Despite not sharing scenes in "Ganapath," she remains optimistic about the prospect of collaborating with the iconic actor in a future project.
Sources By Agencies