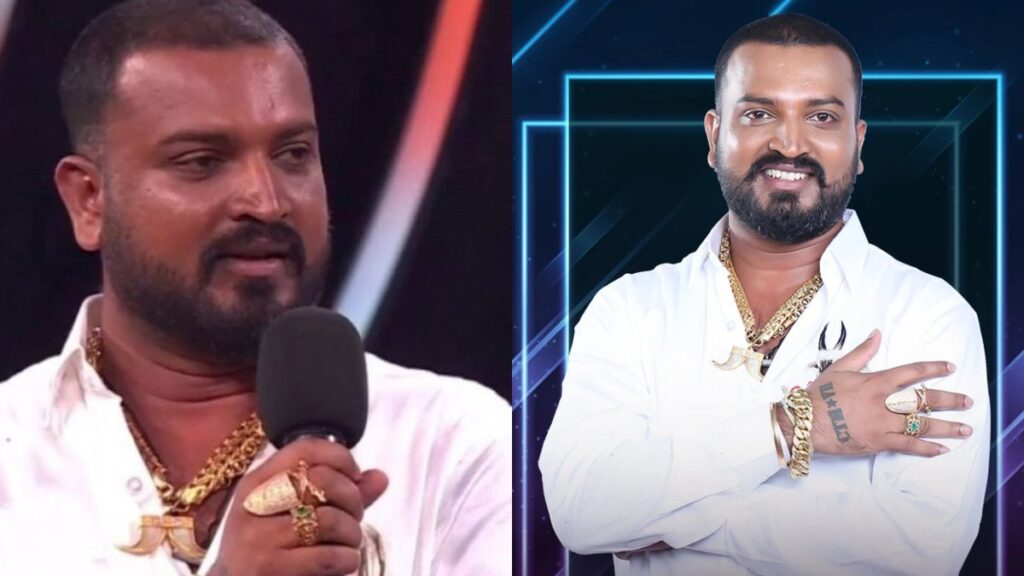 Bigg Boss Kannada contestant Varthur Santhosh has found himself in legal trouble as he was arrested by the forest department for reportedly wearing a tiger claw pendant on the reality show's set. Following his arrest, he was presented before an additional chief judicial magistrate (ACJM) court in Bengaluru on Monday and subsequently sent to a 14-day judicial custody.
The arrest occurred on the sets of Bigg Boss Kannada after the crew escorted Santhosh out of the Bigg Boss house. The forest department took action based on a suo motu complaint filed against him.
Officials seized the pendant in question to determine if it indeed contained a tiger claw or belonged to another animal species. The pendant was then sent to the Forensic Science Laboratory for a thorough analysis.
When questioned about the tiger claw pendant, Santhosh claimed that it had been passed down from his ancestors. However, wearing such items is considered a violation of the Wildlife (Protection) Act, 1972, which deems displaying or wearing animal organs or parts as a punishable offense.
Varthur Santhosh is primarily involved in the business of selling cows in Bengaluru's Varthur area and is known for rearing the Hallikar breed of cattle. Additionally, he has a presence in the real estate sector. Santhosh gained social media fame after several of his videos went viral, ultimately leading to his participation in Bigg Boss Kannada.
Sources By Agencies