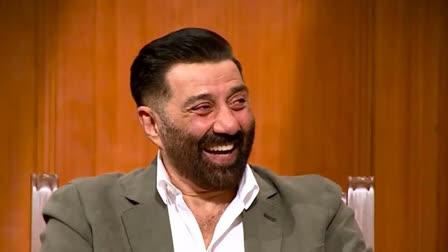 Bollywood veteran Sunny Deol, whose recent film "Gadar 2" received an overwhelming response from audiences, has spoken out about the rumors surrounding his fee demands. Reports in the past few weeks suggested that Sunny Deol was asking for a whopping ₹50 crore per film following the success of his latest release. In an interview with India TV, the actor clarified his stance on the matter and shed light on his approach to film fees.
When asked if he had indeed demanded ₹50 crore for a film, Sunny Deol emphasized that the ultimate decision regarding an actor's fee rests with the producer. He stated, "Look, it's the producer who will decide how much to pay depending on how much he earns." The actor continued to explain that he prefers not to be a financial burden on producers and values working on projects where his presence enhances rather than strains the production.
Sunny Deol's remarks come in response to the speculations that arose as "Gadar 2" garnered significant attention and success at the box office. The film, directed by Anil Sharma, marked a milestone by approaching the ₹500 crore mark in box office collections. Reports had suggested that despite the film's impressive box office performance, it may not have turned a significant profit due to substantial investments in its production.
Director Anil Sharma had previously refuted these rumors, mentioning in an interview with Lehren Retro that Sunny Deol had made certain compromises regarding his fee for the film. Instead of demanding a substantial fee, the actor reportedly chose to reinvest that money into the film's production, ensuring its overall quality and success.
"Gadar 2," a sequel to the 2001 hit "Gadar Ek Prem Katha," features Sunny Deol reprising his iconic role as Tara Singh. The film also stars Ameesha Patel and Utkarsh Sharma, who returned to their roles as Sakeena and Jeete, respectively. Set against the backdrop of the 1970s, "Gadar 2" explores the social and political tensions between India and Pakistan, adding depth to its compelling narrative.
Sunny Deol's pragmatic approach to film fees reflects his commitment to creating successful and meaningful cinematic experiences while considering the financial aspects of filmmaking. His dedication to striking a balance between quality and budget is evident in his decisions as an actor and producer in the ever-evolving landscape of Indian cinema.
Sources By Agencies