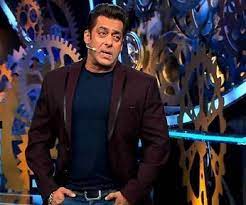 The Bigg Boss 17 Weekend Ka Vaar is brewing with tension as Salman Khan, the show's formidable host, unleashes a storm of reprimand on the contestants in a recently unveiled promo. The teaser for the upcoming episode showcases Salman's visibly irate demeanor as he directs scathing remarks at the housemates, prompting intense speculation among fans regarding the recipients of his wrath.
In the clip shared by Colors TV, Salman Khan's frustration with the behavior of certain Bigg Boss 17 contestants becomes evident. Expressing his dissatisfaction, he dismisses any inclination to rectify their actions, firmly stating, "I did not give birth to you. You all are not my children. I am not interested in dealing with your rude behavior. Go to hell!"
The superstar further elucidates his stance, asserting that he neither feels the need to justify himself nor intends to provide explanations for his actions to anyone within the house. Salman's abrupt and straightforward approach leaves the contestants visibly taken aback, hinting at the gravity of the situation within the Bigg Boss 17 abode.
The promo's release has sparked a flurry of reactions from avid viewers, with some echoing Salman's sentiments, branding the contestants as "nonsense" and expressing anticipation for the consequences of the superstar's fury. Speculations are rife regarding the specific individuals Salman aimed his admonishment toward, with names like Vicky Jain and Neil-Aishwarya surfacing in fan discussions as potential targets.
The premiere episode of Bigg Boss 17 saw Salman Khan introducing a diverse lineup of 17 celebrity contestants, including Mannara Chopra, Munawar Faruqui, and several real-life couples such as Aishwarya Sharma and Neil Bhatt, and Ankita Lokhande with her businessman husband Vicky Jain.
As Salman Khan's intense admonishment lingers in anticipation of the upcoming episode, audiences are on edge, eagerly waiting to witness the aftermath of this dramatic confrontation on the high-voltage reality show.
Sources By Agencies