Ganesh Chaturthi, also known as Vinayaka Chaturthi and Ganeshotsav, is an esteemed Hindu festival that commemorates the birth of Lord Ganesha, the deity symbolizing wisdom, prosperity, and good fortune. This significant festival is celebrated with great fervor across India, with a special emphasis in Maharashtra, as well as in states like Madhya Pradesh, Gujarat, Rajasthan, Goa, Karnataka, Andhra Pradesh, Telangana, and Tamil Nadu. Lord Ganesha, known as the remover of obstacles, holds a revered position as the foremost deity among Hindu gods and goddesses.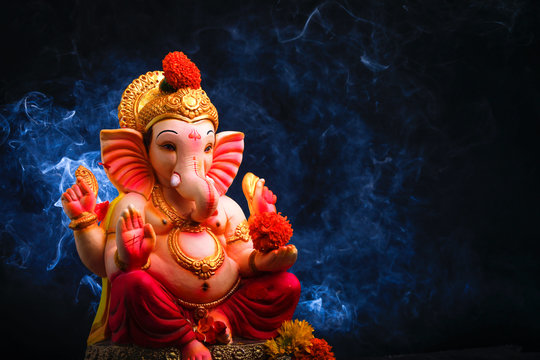 In 2023, Ganesh Chaturthi will span from September 19 to September 28.
Ganesh Chaturthi 2023 Timing and Auspicious Muhurat
As per the Drik Panchang, the auspicious time to invite Lord Ganesha into your home on Chaturthi Tithi will commence at 12:39 p.m. on September 18 and conclude at 1:43 p.m. on September 19. The 10-day Ganesh Utsav festival will culminate on September 28 with Ganpati Visarjan.
The auspicious puja muhurat for September 19, 2023, will be from 11:01 AM to 01:28 PM.
Ganesh Chaturthi 2023: Rituals and Exuberant Celebrations
Lord Ganesha, often referred to as Vighnaharta or the remover of obstacles, holds immense significance in Hinduism, where virtually all ceremonies commence with his worship. The festivities for Ganesh Chaturthi commence several months ahead, with the crafting of exquisite idols of Lord Ganesha.
Ganesh Chaturthi encompasses four main rituals: Pranapratishtha, Shodashopachara, Uttarpuja, and Visarjan puja. Homes are adorned with vibrant flowers and intricate rangoli designs, and clay idols of Lord Ganesha find their way into households. Additionally, beautifully decorated Ganesh idols grace puja pandals, homes, offices, and educational institutions on Chaturthi.
The Pranapratishtha ritual, carried out by a priest while chanting mantras, marks the beginning. Subsequently, 16 distinct rituals are performed, collectively known as Shodashopachara puja. Modak, a beloved sweet dumpling originating from Maharashtra, is renowned as Lord Ganesh's favorite prasad and is lovingly offered to Him during the puja. An array of sweets and fruits also accompany the offerings.
The festival is celebrated with devotional songs, rhythmic drum beats, and the preparation of sumptuous meals. The third pivotal ritual of Ganesh Chaturthi is Uttarpuja, symbolizing the farewell to Lord Ganesh.
On the 10th and final day of Ganesh Chaturthi, a heartwarming ceremony known as Ganesh Visarjan takes place. The idol of Lord Ganesha is immersed with profound devotion in a nearby river. People chant "Ganapati Bappa Morya, Purchya Varshi Laukariya," signifying, "Goodbye Lord Ganesha, please return next year."
Ganesh Chaturthi is more than just a festival; it's a celebration that brings people together, fostering a sense of unity and devotion. This year, as you prepare to welcome Lord Ganesha into your homes, make sure to observe the auspicious timings and engage in the vibrant rituals that define this joyous occasion. Ganpati Bappa Morya!