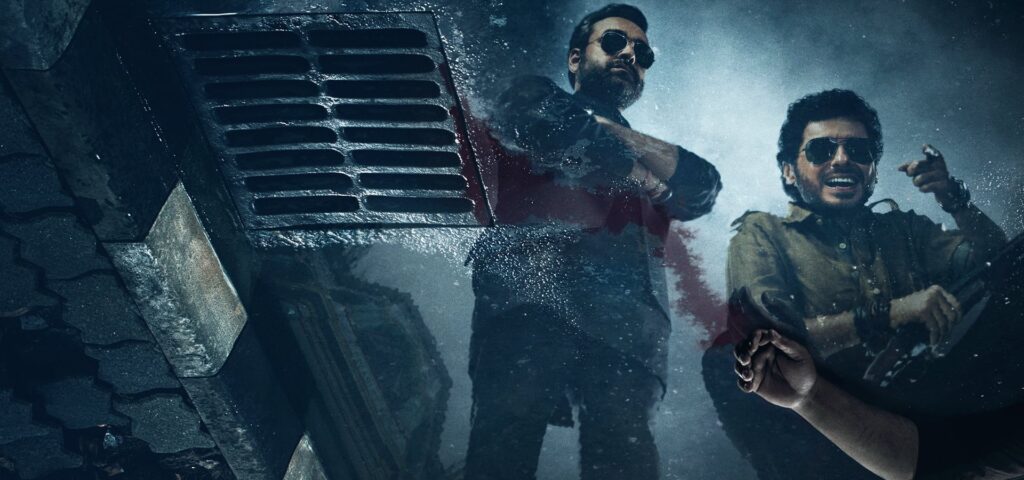 Amid heightened anticipation for the web series "Bambai Meri Jaan," produced by Farhan Akhtar under his banner Excel Entertainment and created by Rensil D'Silva, the duo wants to set the record straight: the show is not centered around notorious gangsters Dawood Ibrahim or Haji Mastan. In an exclusive interview with Hindustan Times, they emphasized that their latest project is a fresh and entirely fictional narrative set within the gritty backdrop of Mumbai's underworld.
Exploring the allure of crime dramas, Farhan Akhtar stated, "Intriguing for sure. We find it fascinating to understand what makes a mind behave criminally. That is the reason we feel like we want to watch it because we want to understand a person like that. We want to understand how that kind of mind works."
Rensil D'Silva, the show's creator, addressed the speculation surrounding the series and its links to real-life gangsters, saying, "No it is not. It is not. It (Dawood and Haji's references) might be something that seeped into the consciousness of the audience because of Hussain Zaidi's involvement in the show. (But) He has created a fictional story and he brought it to Farhan and Ritesh. They liked it and then it came to me. Every fiction is inspired by something real, but I can assure you) this show is totally fictional."
Hussain Zaidi, credited for the story of "Bambai Meri Jaan," is renowned for his extensive reporting on the Mumbai underworld, and his books have been adapted into cinematic masterpieces like "Class of 83" and "Mafia Queens of Mumbai."
Farhan Akhtar reflected on the challenges the production team faced, particularly during the pandemic, stating, "The big trouble (we overcame) was, of course, the pandemic. (It was a major roadblock) for us, as well as everyone else. That put us on hold twice. We had two lockdowns, then even when the lockdowns were eased, there were so many restrictions on shootings. There was a limit on the number of people who could gather at one place. All of that took a long time. We were also hit by the cyclone (Cyclone Tauktae in 2021), and we had to rebuild the set after it was destroyed by the cyclone. I must credit the entire team for not giving up on the project despite all those obstacles."
"Bambai Meri Jaan" features Kay Kay Menon and Avinash Tiwary in lead roles as an honest cop and Dara, a young man aspiring to become Mumbai's top gangster. Kritika Kamra plays Dara's sister Habiba, adding depth to the intriguing narrative. While resemblances to real-life figures may exist, the creators assert that the show is a work of fiction, inviting audiences to delve into the captivating world of Mumbai's underworld.
Sources By Agencies