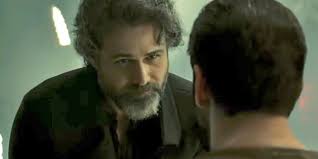 Emraan Hashmi is all set to make his presence felt as the formidable antagonist, Aatish, in the much-anticipated film "Tiger 3," where he will lock horns with the iconic Salman Khan. As the trailer of the film was unveiled, Emraan's portrayal of this ruthless mercenary garnered significant attention and applause.
Describing his character, Emraan Hashmi shared, "I had an amazing time creating Aatish – a man who is fuelled by rage and will go to any length to finish Tiger. I play a very distinctively different villain that is rare in Hindi cinema. He is cerebral, his mind is his greatest weapon, and he also wields immense power over authorities across countries to bring his devious plans into motion."
Aatish's relentless goal is to dismantle Tiger, the superhero of India's intelligence agency. Emraan further elucidated, "He single-mindedly wants to destroy Tiger, his family, and by doing that, he wants to take out the biggest super agent of India. He knows Tiger will always be the last man standing for India, and he wants him removed at any cost."
Emraan Hashmi also shared his excitement about keeping his role under wraps until the trailer's release. He stated, "I was dying to tell people about 'Tiger 3' but couldn't, knowing very well that the payoff would be immense when my character is unveiled to the people. The decision was clear to bring the anti-hero to the spotlight with the trailer of 'Tiger 3,' and I'm happy that people are loving my menacing turn."
The actor highlighted the thrill of playing an antagonist, emphasizing their freedom to defy conventions. He expressed, "Anti-heroes are always fun to play because you get to essay someone who doesn't care a damn about rules. Instead, they create their own rules. So, I jumped at the opportunity because I knew that I will have the freedom to create a villain that people will hopefully remember for a long, long time."
Emraan expressed his gratitude to director Maneesh Sharma for guiding him in bringing the character of Aatish to life. "It was his vision for the character that I was sold on. He helped me craft a character that I'm immensely proud of," he said.
Directed by Maneesh Sharma, "Tiger 3" reunites Salman Khan with Katrina Kaif, who plays the role of Zoya. The film is scheduled to hit the screens on November 12, promising a captivating clash between the menacing Aatish and the indomitable Tiger.
Sources By Agencies