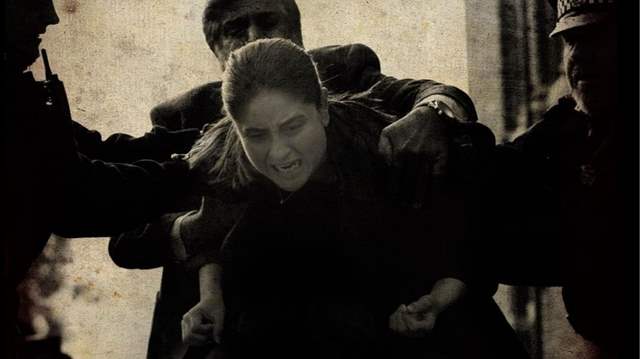 Hansal Mehta's latest directorial venture, "The Buckingham Murders," has been making waves since its world premiere at the BFI London Film Festival 2023, where it received a standing ovation from the audience. Following the successful debut, the makers have now unveiled the film's first official poster, featuring Kareena Kapoor in a role that has already drawn comparisons to the Emmy Award-winning HBO series "Mare of Easttown."
Kareena Kapoor, who portrays a detective in this enthralling drama, is seen on the poster, captured between two police officers. Her intense and enigmatic look has piqued the curiosity of fans, as she steps into the shoes of a detective and a mother, promising a distinctive cinematic experience.
The black-and-white aesthetics of the poster evoke an old-world British charm, perfectly complementing the film's London setting. "The Buckingham Murders" is primarily shot in London, with 80% of the dialogue in English and 20% in Hindi. Kareena's powerful portrayal, combined with her striking all-black attire, has led to inevitable comparisons with Kate Winslet's outstanding performance as the titular character in "Mare of Easttown."
Excitement for the film has soared as it was announced as the opening film for the Jio MAMI Mumbai Film Festival, which commences on Friday, October 27. Kareena Kapoor, in interviews, has revealed her initial attraction to the project, citing her admiration for Kate Winslet's role in "Mare of Easttown" and her desire for a challenging part as a mother and a tenacious detective. She enthusiastically signed on for the role and also ventured into co-producing the film, considering it a significant turning point in her career.
"The Buckingham Murders" boasts an exceptional ensemble cast, including Kareena Kapoor, Ash Tandon, Ranveer Brar, and Keith Allen. The film is directed by Hansal Mehta and written by Aseem Arrora, Kashyap Kapoor, and Raghav Raj Kakker. It is produced by Balaji Telefilms and TBM Films, with contributions from Shobha Kapoor, Ektaa Kapoor, and Kareena herself. The Indian premiere of this intriguing detective drama is set to captivate audiences at the Jio MAMI Mumbai Film Festival, offering an exciting cinematic experience.
Soources By Agencies