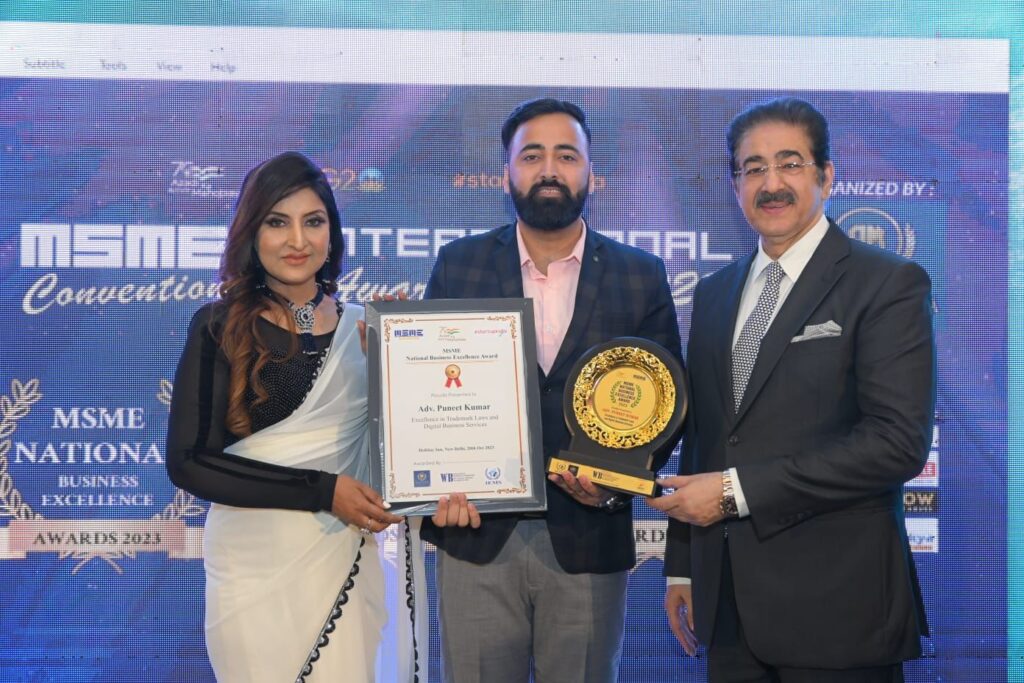 Celebrating Excellence: Digital Puneet Honored at the Grand Ceremony in Holiday Inn, New Delhi
New Delhi, October 20, 2023 – In a dazzling ceremony held at the opulent Holiday Inn in New Delhi, Digital Puneet, a leading name in the world of digital business services and trademark laws, was bestowed with the prestigious MSME National Business Excellence Award. The event, which was attended by business leaders, entrepreneurs, and dignitaries from all over the country, served as a testament to Digital Puneet's outstanding contributions to the fields of trademark laws and digital business services.
The MSME National Business Excellence Award, recognized as one of the most coveted honors in the Indian business landscape, is presented to companies and individuals who have demonstrated exceptional achievements, innovation, and a commitment to excellence. Digital Puneet, founded by the visionary Puneet Kumar, has consistently raised the bar in the digital business services sector, and this award is a testament to their unwavering dedication to quality and innovation.
The Award ceremony highlighted two significant areas in which Digital Puneet has excelled:
Excellence in Trademark Laws:
Digital Puneet has been a pioneering force in providing legal counsel and services related to trademark laws. With a team of expert legal professionals, they have assisted numerous clients in securing and protecting their intellectual property rights. Their in-depth understanding of the legal intricacies and their commitment to safeguarding the interests of their clients have set them apart in this arena.
Puneet Kumar, the driving force behind Digital Puneet, expressed his gratitude, saying, "It is an honor to receive this recognition for our work in trademark laws. We have always believed that a strong legal foundation is essential for any business to thrive, and we are committed to helping our clients achieve this."
Excellence in Digital Business Services:
Digital Puneet has also been lauded for its outstanding contributions in the realm of digital business services. Their comprehensive suite of services includes digital marketing, e-commerce solutions, web development, and business consultancy. Their team's ability to adapt to the ever-evolving digital landscape and deliver effective, cutting-edge solutions to their clients has been a key factor in their success.
Receiving the award for Excellence in Digital Business Services, Puneet Kumar remarked, "We live in a digital age, and businesses need to be digitally competitive to succeed. We are passionate about helping our clients navigate the complexities of the online world and achieve their business goals."
The event was graced by several prominent figures, including government officials, business leaders, and professionals. The award not only recognizes the hard work and dedication of Digital Puneet but also encourages others to strive for excellence in the fields of trademark laws and digital business services.
This accolade serves as a testimony to the relentless commitment of Digital Puneet in delivering high-quality services and upholding the principles of integrity and excellence in both trademark laws and the digital business world. Digital Puneet's journey of dedication, innovation, and service to the community is a testament to their remarkable contributions to the business landscape in India.