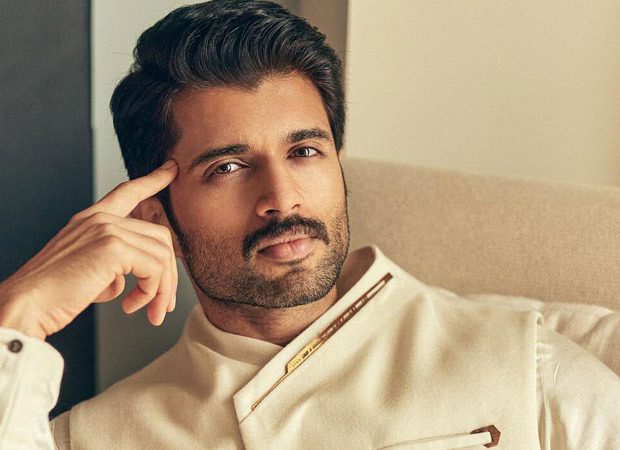 Celebrations surrounding the success of Vijay Deverakonda's recent film 'Kushi' have taken an unexpected turn as a notable producer from the industry seeks compensation for financial losses incurred during their previous collaboration, 'World Famous Lover.'
At an event in Visakhapatnam, Vijay Deverakonda announced his intention to distribute ₹1 lakh to 100 deserving families, a generous gesture aimed at sharing his success with the community. However, this act of kindness has prompted a response from Abhishek Nama, a prominent figure in the film industry and the producer behind 'World Famous Lover,' which released in 2020.
In a statement posted on social media platform 'X,' Abhishek Nama addressed Vijay Deverakonda, stating, "Dear @TheDeverakonda We lost 8 crs in the distribution of #WorldFamousLover, but no one responded over it!! Now as you are donating 1CR to the families with your big heart, Kindly requesting & Hoping for you to save us and our Exhibitors & Distributors families also." He concluded his message with hashtags emphasizing humanity, love, and empathy, along with an image of the 'World Famous Lover' film poster.
Vijay Deverakonda's philanthropic act left many surprised as he declared, "I am announcing the distribution of one crore rupees to 100 families in order to share my joy with you. Each of the 100 families will receive one lakh rupees. This money is from my personal account." The actor's benevolent gesture was met with enthusiastic cheers from the crowd in attendance. This comes in the wake of his recent gesture of sending 100 fans on an all-expenses-paid trip to Manali.
Vijay's latest film, 'Kushi,' co-starring Samantha Ruth Prabhu, was released in multiple languages on September 1. The romantic drama, written and directed by Shiva Nirvana, achieved an impressive worldwide gross of ₹30 crore on its opening day. While 'Kushi' is a recent success, Vijay Deverakonda's last film, 'Liger,' featuring Ananya Panday, faced box office challenges and did not perform as expected.
The situation surrounding the compensation request from the 'World Famous Lover' producer adds an unexpected twist to the actor's philanthropic endeavors and industry relationships, leaving fans and observers intrigued.
Sources By Agencies