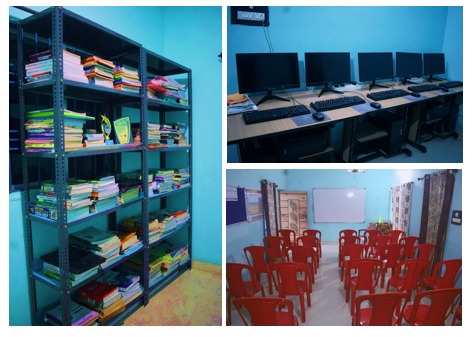 In the educational panorama of Khariar, the Think & Thrive Academy stands as a beacon of excellence, illuminating the path for aspiring scholars and future leaders. With a motto that inspires every young mind – "Be an Achiever: Read Today, Lead Tomorrow" – the academy is more than just an institution; it is a vision realized.
The Pillar behind the Vision
At the heart of this esteemed institution is its founder, Sarthak Mund, better known as "S3 Sir". Born and nurtured in Khariar, Nuapada, his own academic journey is nothing short of inspirational. From being a college topper, a lecturer in Computer Science & Information Technology at Mahatma Gandhi Science College and Khariar Autonomous College, to hosting a slew of seminars on cutting-edge topics such as AI, ML, Cloud Computing, and the future trajectory of Computer Science, Sarthak has been an embodiment of academic prowess.
His accolades are numerous, but what endears him most to his students is his dedication. Being recognized as the "Best Teacher" and scoring a perfect 100/100 as an IT instructor, Sarthak's commitment to education is palpable. But perhaps, his most significant achievement is the establishment of Think & Thrive Academy, which under his aegis has been a catalyst in producing Khariar College toppers consistently for the past three years.
Beyond his professional achievements, Sarthak is a man of diverse interests. Whether it's gaming, traveling, or plunging into coding contests, his multifaceted personality shines through, making him an excellent mentor for the younger generation.
The Academy's Offerings
Think & Thrive Academy is tailored to cater to a broad spectrum of academic pursuits:
+2 Science (CHSE/CBSE)
+2 Arts (CHSE)
Class 10th (CBSE) curriculum.
Medical and Engineering entrances such as NEET, IIT, JEE.
Comprehensive preparation for various entrance examinations.
Vision & Mission
At the very core of Think & Thrive Academy lies a vision to sculpt the leaders of tomorrow. It's not just about acing exams but nurturing holistic individuals capable of critical thinking, problem-solving, and innovation. The academy's mission is simple yet profound: to provide an environment where academic excellence meets personal growth, where each student is not just educated but empowered.
Highlights & Special Points
Personalized Attention: Every student's individual needs are catered to, ensuring a tailored learning experience.
Cutting-Edge Curriculum: With constant updates and adaptations, students are always in tune with the latest academic developments.
Holistic Development: Beyond academics, the focus is on nurturing well-rounded individuals equipped with essential life skills.
Experienced Faculty: Led by Sarthak Mund, the academy's team of educators is dedicated, experienced, and passionate.
State-of-the-art Infrastructure: The academy offers modern classrooms, well-equipped labs, and a comprehensive library, creating an optimal learning environment.
Track Record of Excellence: A consistent history of producing college toppers attests to the academy's commitment to academic brilliance.
Scholarship Opportunities: Recognizing and fostering talent, the academy provides a scholarship to the student who secures the first position in the monthly Achievement cum Scholarship test. This scholarship entitles the student to a month of free study, ensuring that financial constraints don't hinder brilliance.
Resource-rich Library: An expansive library stocked with a plethora of books, journals, and reference materials ensures students have every resource at their fingertips.
Digital Learning: Venturing beyond traditional teaching methods, the academy provides animated video courses and e-notes, making learning engaging, flexible, and accessible.
In conclusion, Think & Thrive Academy is not just another coaching institution in Khariar. It's a movement, a commitment to excellence, and a promise to the future. Under the guidance of Sarthak Mund and his dedicated team, the academy is poised to set new benchmarks in education, ensuring that its students not only read today but lead tomorrow.
Entrance Preparation App:-