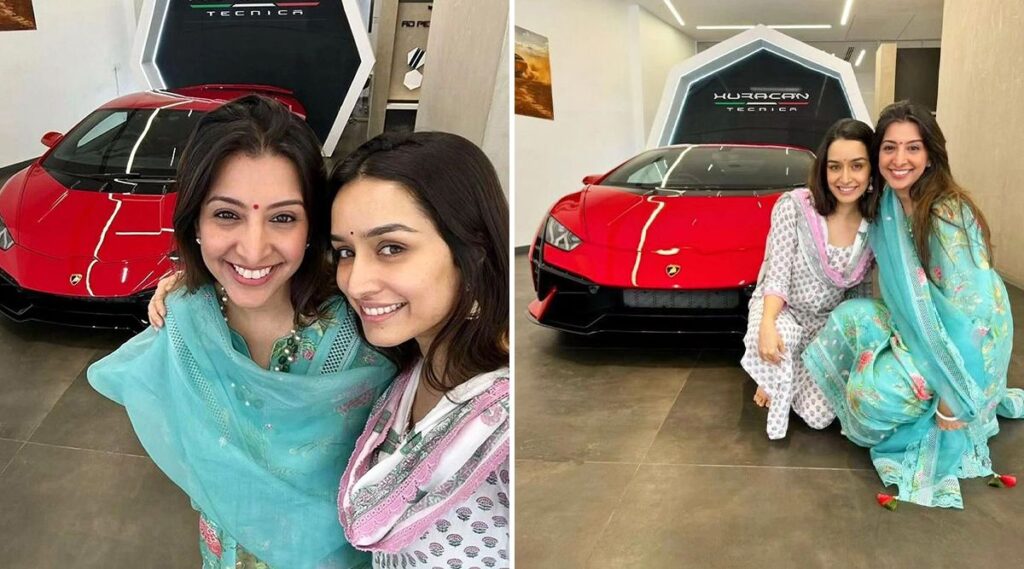 Bollywood actress Shraddha Kapoor has made headlines by purchasing a Lamborghini Huracan Tecnica worth ₹4.04 crore in India. This luxurious car, which fits between the Huracan EVO and Huracan STO models, was launched in India in August 2022. Shraddha Kapoor's photos with her new Lamborghini have gone viral on social media, garnering attention from her fans and well-wishers.
A close friend of the actress posted a heartfelt message congratulating Shraddha Kapoor for her new acquisition. The friend described her as "incredibly talented" and shared the emotional journey of building the Lamborghini company. This event signifies a remarkable moment in Mumbai, where a Lamborghini has been sold to a talented woman.
The actress responded with gratitude, thanking her friend for the kind words and emphasizing the importance of girl power. Shraddha Kapoor's achievement serves as an inspiration for all young girls to aim for their dreams and break barriers fearlessly.
Videos also circulated showing the actress taking her newly acquired Lamborghini Huracan Tecnica for a drive. According to the Lamborghini website, this exquisite car boasts a top speed of 325 kmph and can accelerate from 0 to 100 kmph in just 3.2 seconds.
Shraddha Kapoor's latest purchase not only reflects her success but also encourages others to pursue their ambitions with determination and passion. It showcases her as a symbol of empowerment and a role model for aspiring individuals.
Sources By Agencies