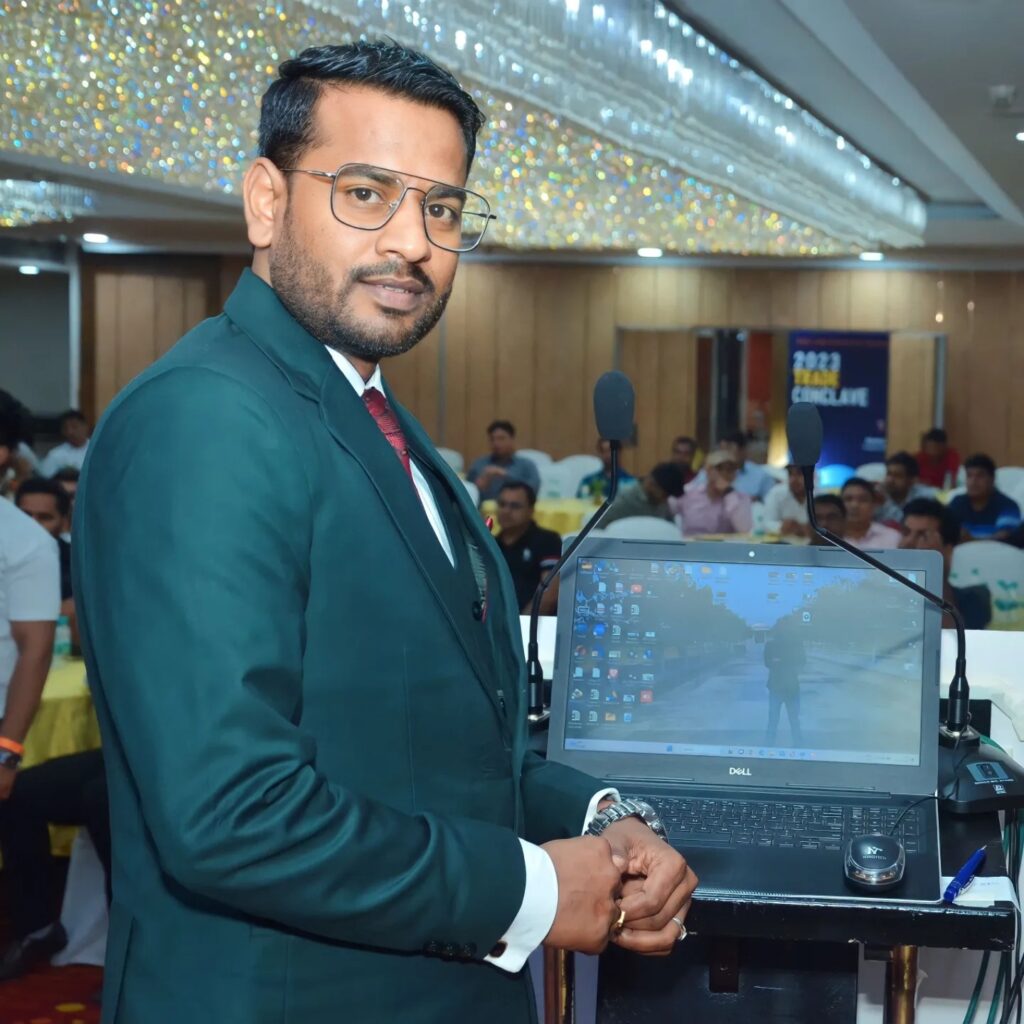 In the vast world of financial markets, a name stands out as a beacon of knowledge and expertise. Angad Prajapati, a trader extraordinaire, has carved a remarkable path in the trading arena. Today, we delve into his journey, his accomplishments, struggles, and his vision for the future.
Angad embarked on his trading journey in 2018 after completing his degree. As he delved into the world of trading, he realized the magnitude of knowledge and expertise required to succeed in this field. He had a burning desire to not only succeed but to help others realize their trading dreams.
Accomplishments and Training:
Over the years, Angad has honed his skills and accumulated a wealth of experience in the Forex and cryptocurrency markets. With an impressive 5-year track record, he has become a force to be reckoned with. His journey was not a solitary one, as he passionately sought knowledge from various sources.
Angad's training extended far and wide, learning from trading gurus such as Mr. Mike Milles from the USA, Mr. Dugge Thomas from the UK, and Mr. Abdullah from the USA. However, his most prized education was the WWA Bootcamp, which added multiple layers of strategy and wisdom to his trading arsenal.
What sets Angad Prajapati apart is his commitment to providing comprehensive guidance to his students. He believes in equipping them with not just trading skills, but the understanding of the why, how, and when of the trading world. His courses emphasize risk management, entry and exit strategies, and the importance of adherence to the rules of the trading game.
Struggles and Triumphs:
As in any entrepreneurial journey, Angad faced his share of struggles. Language barriers hindered his progress in the early days, with teachers instructing in languages he did not comprehend. He turned to social media for guidance, seeking knowledge from platforms like YouTube and Instagram. These experiences, while challenging, were essential in building his understanding of trading intricacies.
Angad's biggest realization during these difficult times was the significance of a mentor. The need for guidance and expertise became apparent, which fueled his determination to assist others on their trading journeys.
Mission and Vision:
Angad's mission is clear. Over the next 5 to 10 years, he aspires to empower as many individuals as possible with trading knowledge. He envisions a world where more people are financially independent and contribute to their country's economy. By nurturing a community of successful traders, he hopes to create a domino effect where those he mentors will, in turn, help others.
The Trading Odyssey:
Angad Prajapati's journey is a testament to the possibilities that trading offers. Starting from the depths of struggle, he rose to become a beacon of trading expertise. With patience as his guiding principle, he has successfully taught over 5000 students who are now thriving in the trading world.
Social Media Links:
Contact Details:
• Phone Number: 8178652005
• Email: angadprajalatitt@gmail.com
In the ever-evolving world of trading, Angad Prajapati shines as a guiding light, illuminating the path to success for countless aspiring traders. With a heart dedicated to teaching and an unwavering commitment to empowering others, he is indeed a trading maestro who envisions a brighter financial future for all.