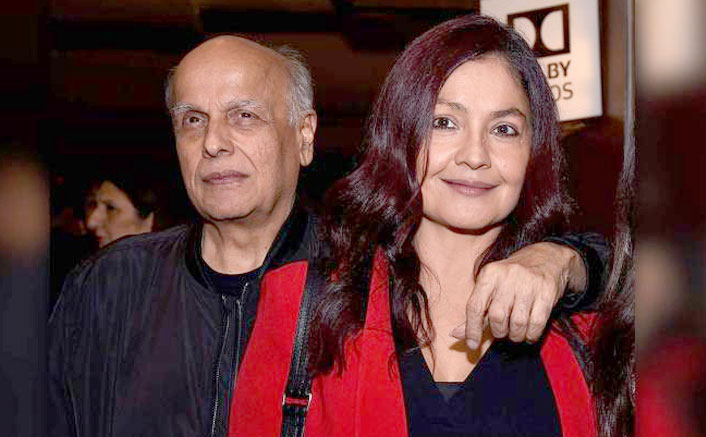 Pooja Bhatt, the acclaimed actor, and daughter of renowned filmmaker Mahesh Bhatt, has demonstrated grace and resilience in the face of adversity. She recently took to Instagram to share a picture of herself standing beside a bookcase, wearing a black T-shirt adorned with an image of an elephant chained to a post, with the words "Free Joymala." In her caption, she expressed her increased appreciation for freedom after her experience in the #BiggBossOTT2 house and appealed to those in power to unite and work towards freeing Joymala.
However, in the comments section of her post, a user made derogatory and unfounded remarks about her father, Mahesh Bhatt, attempting to provoke and demean. Pooja Bhatt, ever graceful, responded with a message of goodwill, saying, "May God bless you and rescue you from the blind hate that you choose to spew. Wish you the best."
Pooja's dignified response garnered overwhelming support from her fans and followers, who rallied behind her, condemning negativity and spreading love. Many praised her as an inspiration and encouraged her to continue handling such situations with the poise of a queen.
Some of the comments from Pooja's supporters included, "Ignore such negative comments, ma'am, we all love you," and "You are an inspiration to many people… keep handling things like a queen."
Others expressed their disappointment at the use of offensive language, emphasizing the importance of respectful communication, with comments such as, "Shame on you to write this about someone's father," and "If you can't say anything good, don't say anything at all."
Pooja Bhatt recently participated in Bigg Boss OTT Season 2, where she made it to the finale but was ultimately not the winner. Her presence on the show allowed her to share her experiences and insights, including the pivotal role she played as the family's breadwinner during her father's struggling phase. Mahesh Bhatt, who also appeared on the show, praised Pooja for her determination and her contributions to the family's well-being during challenging times.
Pooja Bhatt's calm and composed response to online negativity showcases her resilience and strength in the face of adversity, winning the admiration and support of her fans and admirers.
Sources By Agencies