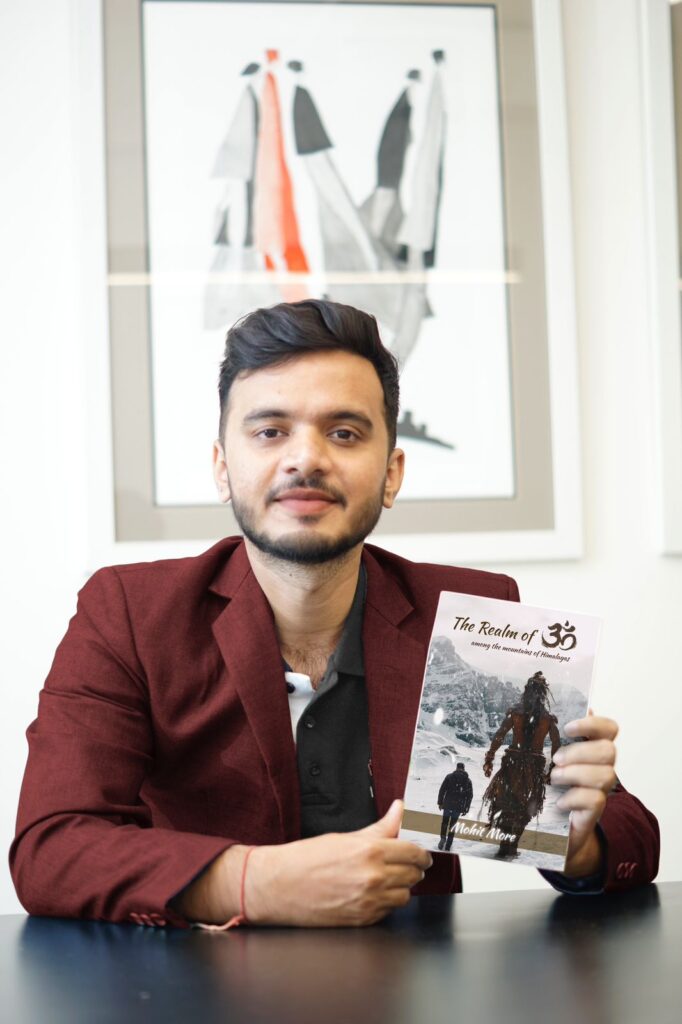 The literary world is abuzz with excitement as Mohit More announces the release of his latest novel, ' The Realm of ॐ' With a compelling narrative, rich character development, and a storyline that will keep readers on the edge of their seats, 'The Realm of ॐ' is set to become a must-read for book lovers everywhere.
'The Realm of ॐ' It is not merely a collection of words; it is a beacon of enlightenment, a mirror reflecting our innermost thoughts and desires. Whether you are a seeker of truth, a spiritual traveler, or simply someone curious about the mysteries of Hindu Vedic Science, This book offers something invaluable and a glimpse into the mysteries of our culture.
Readers will get more insights into Vedic science in this book. Basically, it's the story of protogynous Siddharth Warrier, Who is a Twenty-eight-Year-old Millionaire, who was considered dead in a catastrophic snowstorm near Mount Kailash, returned after Thirteen months. He was returning not as a businessman who was lost but as a spiritually advanced Sage. But the whole world was surprised by the fact that in just thirteen months, how did a person's hair become three feet long and how did a skinny boy become a muscular recluse without eating?
This is an untold and mysterious story of what happened to Siddharth in those thirteen months due to which he gave up worldly pleasures and adopted renunciation. Those thirteen months were life-changing for him. He lived a long life and saw such things that are impossible to believe in, he learned secrets that have never been told and he got to know the knowledge that have never been spoken. He attained such achievements which are impossible for a normal human being.
He met a fifteen-foot-tall and giant sage who claimed that he had been wandering among the mountains of the Himalayas for thousands of years, who took him to the hidden and most divine town among the Himalayas called 'Gyanganj'. Siddharth claimed to have met with Hindu sages, ascetics, Aghoris, and finally Lord Shiva in person and acquired different knowledge from each of them.
You'll get to know the science behind Mantra Japa, The science behind breathing meditation, Levitating human, Tantra Mantra, Yantra, and Saadhna. Hurry up! go and get your copy now. You can write reviews on Goodreads, Amazon and Flipkart. This Diwali take a trip to the mesmerizing world and make it more illuminated with divine knowledge.