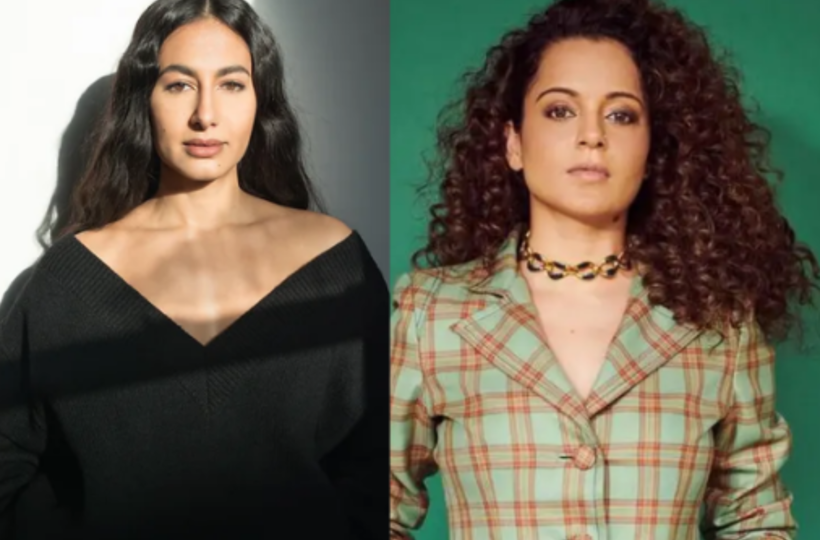 In a recent chat show appearance on "Had Kar Di with Momin Saqib," Pakistani actor Nausheen Shah did not hold back in expressing her disapproval of Bollywood actress Kangana Ranaut's remarks about Pakistan. Nausheen Shah openly stated that she would like to meet Kangana and "give her two slaps" for her comments. The Pakistani actor criticized Kangana's lack of knowledge about Pakistan and urged her to focus on her own career and controversies.
During the show, when asked if there was any Bollywood actor she would like to meet, Nausheen Shah promptly mentioned Kangana Ranaut and did not mince words about her desire to confront the Indian actress. She emphasized that Kangana's statements about Pakistan and its army were baseless and called her audacious for making such comments without adequate knowledge.
Nausheen Shah went on to advise Kangana Ranaut to concentrate on her acting career, controversies, and personal life, including her past relationships, rather than involving herself in matters related to other countries. She questioned Kangana's familiarity with the situation in Pakistan, the Pakistan Army, and its intelligence agencies, emphasizing that these are complex and confidential matters.
Despite her strong disapproval of Kangana's comments, Nausheen Shah acknowledged the Bollywood actress's acting talent but labeled her as an "extremist" due to her outspoken and often controversial statements.
Kangana Ranaut has been known for her vocal presence on social media, where she shares her opinions on various topics, including Bollywood and politics. On the professional front, Kangana is gearing up for the release of her upcoming film "Chandramukhi 2," where she portrays a dancer in a king's court known for her beauty and dance skills. The film is scheduled to hit theaters on September 19. Additionally, Kangana has her solo directorial debut, "Emergency," set for release this year, in which she portrays former Indian Prime Minister Indira Gandhi. She also has the action film "Tejas" in her future projects lineup.
Sources By Agencies