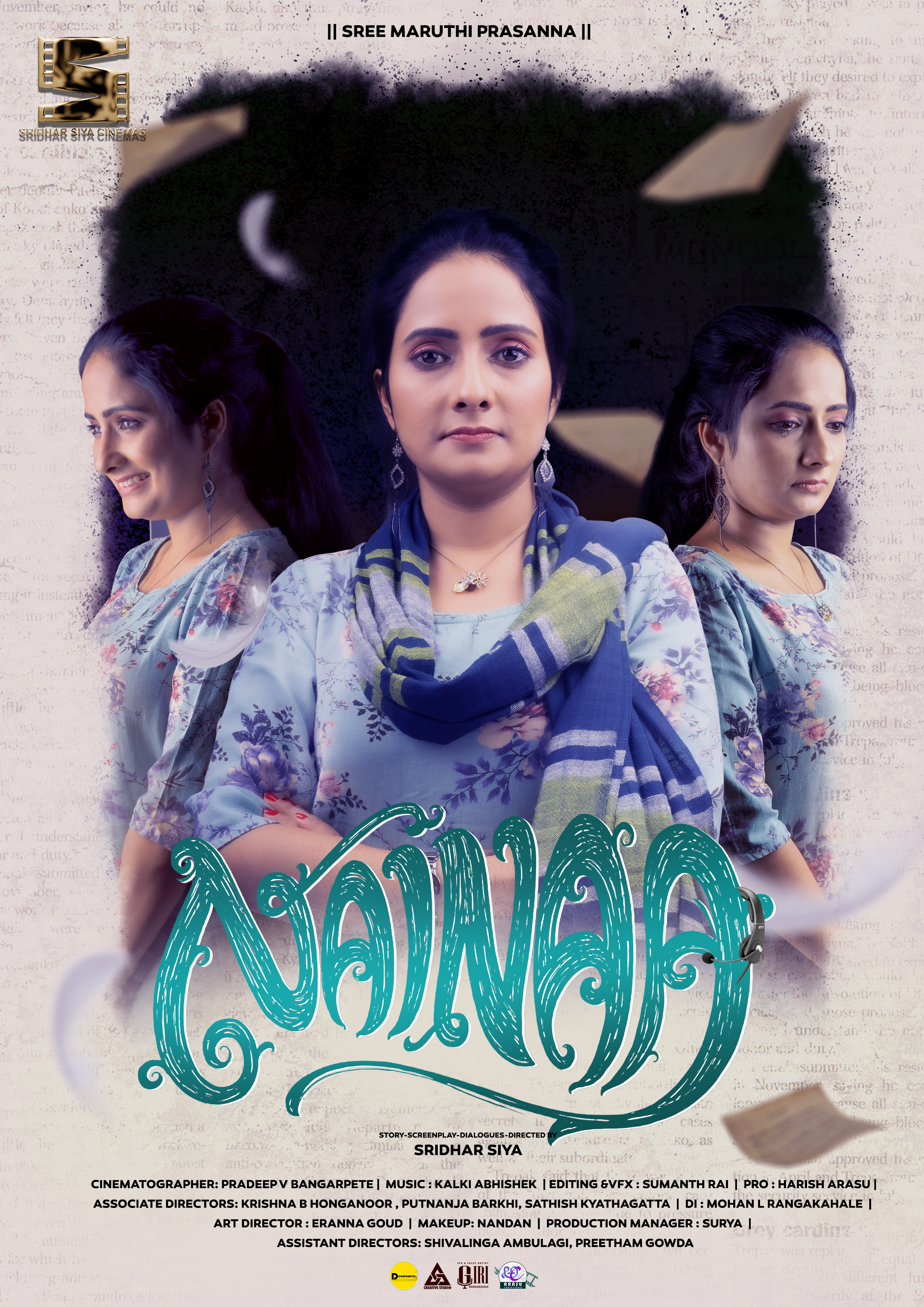 Nainaa, a new kannada flick directed by engineer turned director Sridhar Siya,which is now the talk of the town after Nainaa got selected for the 13th Bangalore International Film Festival, under Kannada language competition section 2020. Nainaa, a woman centric film caught the attention of cinephiles on 4th March at Orion mall and on 8th March at Dr. Rajkumar Bhavana Chamrajpet. Gouri Nair who played as the title role 'Nainaa' is a very talented multilingual actress who have been looked upto by the audience on the screening of 'Nainaa' on International women's day. The story revolves around the female protagonist who hails from a middle class family environment. She was an engineer who lost her job and joins a tech assistant job in a call center. Her struggles,outlook on life, her viewpoints and her thought process from a feminine view is countered by the men's view point through her boy friend. The movie depicts the two different angles of a same problem while viewing from a male and female perspective.
Whole film is shot in minimum locations with a fairly good number of artists. It is a promising feature film speaking different dialects of kannada which can bring a revive in sandalwood.The unique single shots, the thoughtful frames, the experimental editing and the sync in music along with the performances of the talented actors is an added advantage to the film making.
Sridhar siya produced the film by help of Family and friends. Pradeep v Bangarapete ,DOP of Nainaa did a magic with Camera. Kalki abhishek scored a beautiful Background score and even sung one song.sumanth rai did the editing and vfx work. Puttnanja barki, Krishna, sathish worked as associates to the project , Mohan L rangakahale for Colorist and Girish as sound engineer. Few recognized artist like palti govind,Sai Lakshman and Neha aithal and chidambaram played a major role.
Movie Page :- https://www.facebook.com/Nainaakannadamovie/
Director :- https://www.facebook.com/sridhar.siya
Actress : – https://www.facebook.com/gourinairartist