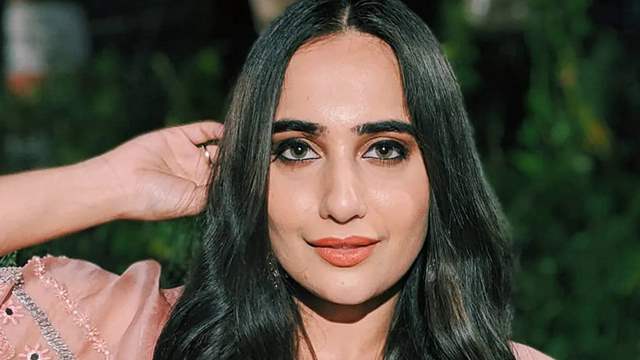 Social media influencer and digital content creator Kusha Kapila, known for her witty and relatable online presence, recently spoke candidly about her experiences with trolls, her divorce, and the persistent rumors surrounding her dating life, particularly her rumored involvement with Bollywood actor Arjun Kapoor. Kusha Kapila, who is set to feature in the upcoming movie "Thank You For Coming" alongside Bhumi Pednekar and Shehnaaz Kaur Gill, shared her insights during the trailer launch of the film.
Addressing the issue of trolls and online negativity, Kusha Kapila highlighted the importance of having a strong support system. She emphasized the role played by her friends, family, and colleagues in shielding her from virtual negativity. Kusha expressed her gratitude for having such a supportive circle in her life, stating, "I think I have a strong support system. My friends, family, colleagues – everyone makes a circle around me which protects me. I am so lucky and privileged to have those people in my life."
Kusha Kapila acknowledged that being a public figure comes with its share of scrutiny and criticism. She remarked, "At the same time, I do understand that this is a part of being a public person. If you are profiting off being a public person toh kuch toh log kahenge, logo ka kaam hai kehna (people will keep on saying something or the other) which is going to happen. My life now is just in the service of making my skin thicker and thicker every day, and that's just what I work towards. Every day I have to be immune, and I have to be thick-skinned. The scars will begin to heal soon enough."
Kush Kapila and her husband Zorawar Singh Ahluwalia made headlines when they announced their divorce in June through a joint statement on Instagram. They expressed mutual respect and mentioned their decision was made after much consideration. The statement read, "Zorawar and I have mutually decided to part ways. This hasn't been an easy decision by any means, but we know it's the right one at this point in our lives."
Recently, rumors circulated about Kusha Kapila's alleged relationship with Bollywood actor Arjun Kapoor. However, during an Instagram broadcast, Kusha humorously responded to such rumors, indicating that she was unfazed by the speculation. During the interview with Zoom, when asked about these dating rumors, Kusha chose not to comment, saying, "I would not like to dignify it with a response. To be really honest, I don't think something like this needs to be dignified with any kind of response."
Kusha Kapila has been a prominent figure in the entertainment industry, featuring in notable projects like "Ghost Stories," "Plan A Plan B," and "Selfiee." She also hosted season 3 of "Comicstaan" and appeared in web series such as "Masaba Masaba 2" and "Minus One: New Chapter." Her unwavering spirit and sense of humor continue to win her fans and followers alike, as she navigates both the ups and downs of public life with grace and resilience.
Sources By Agencies