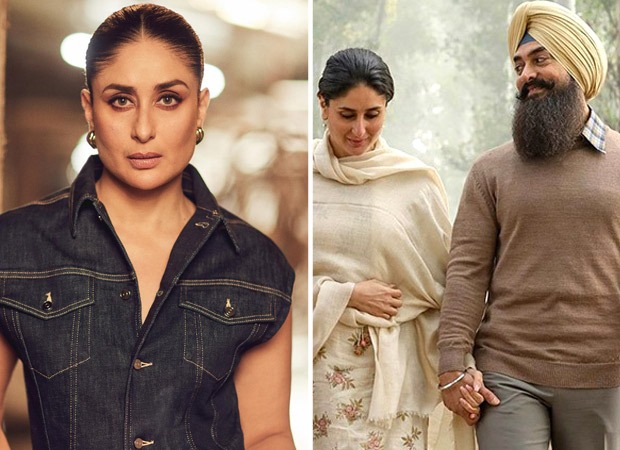 Kareena Kapoor, a leading figure in Bollywood, has had the privilege of working alongside all three of the industry's legendary Khans: Shah Rukh Khan, Salman Khan, and Aamir Khan. In a recent interview with Mid-Day India, Kareena offered insights into her experiences working with two of the Khans, shedding light on the distinctive qualities that set them apart.
Reflecting on her collaboration with Aamir Khan in "Laal Singh Chaddha" (2022), Kareena acknowledged Aamir's intense dedication to his craft. She described Aamir as an actor who wholeheartedly immerses himself in his characters, becoming deeply obsessed with his work. Kareena expressed her admiration for Aamir's unwavering commitment, but also noted that it occasionally crosses into borderline obsession, leaving little room for other pursuits.
Shifting her focus to Shah Rukh Khan, Kareena was effusive in her praise for the "King of Bollywood." She particularly lauded Shah Rukh Khan's latest blockbuster, "Jawan," which has set records as the highest-grossing Hindi film. Kareena described Shah Rukh Khan as a unique and multi-faceted personality, characterizing him as "the Shah of cinema in general" and "the emperor." She emphasized that words fall short when trying to encapsulate the essence of Shah Rukh Khan.
Kareena marveled at Shah Rukh Khan's ability to connect with everyone on a film set, displaying a genuine concern for each person's well-being. She noted his exceptional kindness and ability to multitask effortlessly, even while maintaining a down-to-earth, approachable demeanor. Despite being one of the biggest stars in the Indian film industry, Shah Rukh Khan's humility and warmth make those around him feel comfortable and valued.
Kareena Kapoor has collaborated with both Shah Rukh Khan and Aamir Khan in various films over the years. Her experiences with each of these iconic actors have provided her with unique insights into their working styles and personalities. As Kareena continues to shine in the world of Bollywood, her reflections on the Khans offer a glimpse into the distinctive qualities that have made each of them a legendary figure in the Indian film industry.
Sources By Agencies