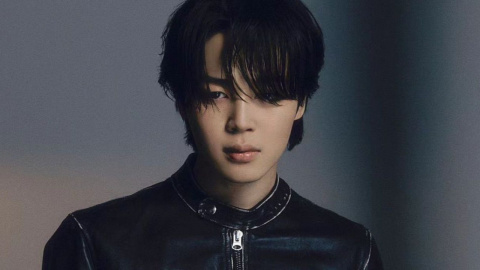 Jungkook, a member of the global phenomenon BTS, has made music history by breaking Miley Cyrus' Spotify record with his single "Seven." The song, which features Latto, has become the fastest track to reach 1 billion streams on the music streaming platform, achieving this remarkable milestone in just 108 days. Miley Cyrus' previous record with her hit song "Flowers" was surpassed, as it took 112 days to reach the same milestone.
Jungkook's latest achievement further solidifies his position as a prominent figure in the music industry. Earlier this year, the K-pop idol secured the record for the longest-running No. 1 hit by an Asian act on the Billboard chart with a single from his upcoming solo debut album titled "GOLDEN."
As the news of Jungkook's accomplishment spread, fans flooded social media with congratulatory messages and expressions of pride for the singer. The achievement marked another momentous step in Jungkook's extraordinary career, setting him apart as a trailblazer and record-breaker in the music world.
One fan expressed their joy on social media, writing, "Congratulations Jeon Jungkook 🎉🎉🎉😭💜💜 #SevenFastest1Billion #JungkookBillionsClub #BILLIONKOOK HISTORY MAKER JUNGKOOK RECORD BREAKER SEVEN SEVEN SONG OF THE YEAR JUNGKOOK MAIN POP BOY." Others chimed in, highlighting the significance of his achievement, with one fan remarking, "Not just Fastest Kpop Act but Fastest OF ALL TIME, including western songs." Jungkook's supporters lauded him for another impressive milestone in his flourishing career.
This groundbreaking news comes shortly after Jungkook unveiled remixed versions of his two singles, "Seven (feat. Latto)" and "3D (feat. Jack Harlow)." In these new versions, the South Korean singer collaborated with renowned artists David Guetta and MK. These remixes were released earlier today, adding to the anticipation and excitement surrounding Jungkook's music.
The upcoming album "GOLDEN," scheduled for release on November 3, features an enticing tracklist of 11 songs, including the previously released singles "3D (feat. Jack Harlow)" and "Seven (explicit ver. feat. Latto)." Fans and music enthusiasts alike eagerly await this highly anticipated release, which is poised to be a significant moment in Jungkook's journey as a solo artist.
Sources By Agencies