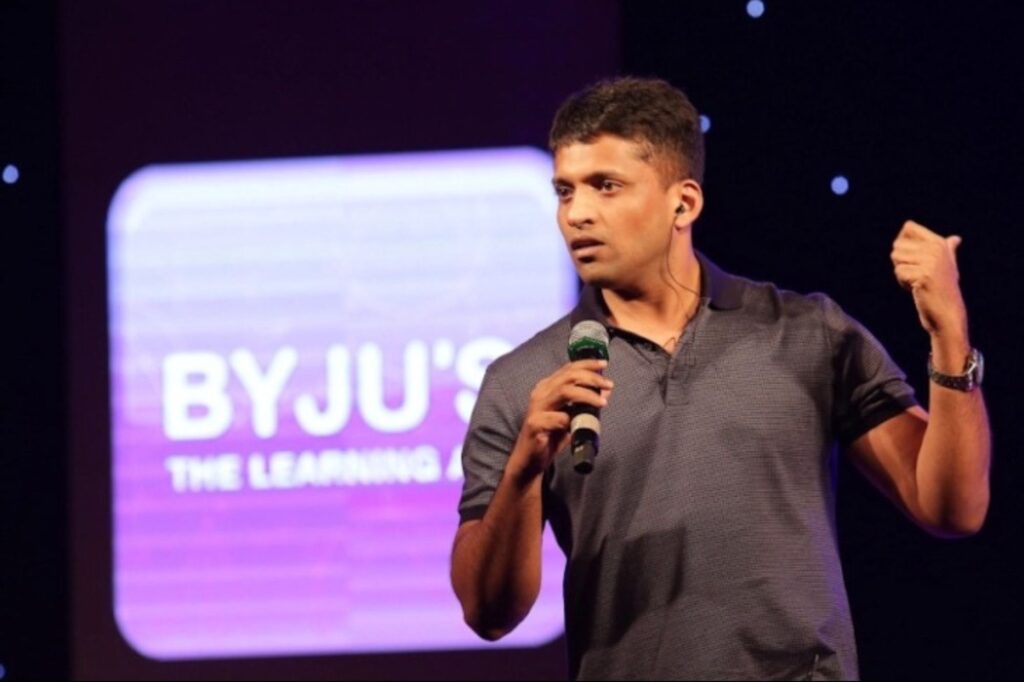 In a recent report from PrivateCircle Research, it has been revealed that the promoters of India's leading edtech company, Byju's, have cumulatively earned a staggering $408.53 million from secondary share transactions since 2015. The trio of promoters – Byju Raveendran, Divya Gokulnath, and Riju Raveendran – have progressively decreased their shareholding from 71.6 per cent to 21.2 per cent through 40 secondary transactions.
According to the report, Byju Raveendran sold 29,306 shares worth $3.28 million, co-founder Divya Gokulnath sold 64,565 shares worth $29.40 million, while Riju Raveendran made a significant sale of 3,37,911 shares valued at $375.83 million. These secondary transactions were carried out with the participation of multiple investors, including prominent names like Silver Lake Partners, Blackrock, T Rowe Price, Chan Zuckerberg, Owl Ventures, Naspers, Times Internet, Lightspeed Ventures, Proxima Beta, Naspers Ventures, General Atlantic, and Alkeon.
In response to queries about these transactions, a spokesperson for Byju's stated that the promoters have reinvested the entire amount back into the business. This reinvestment is aimed at scaling the company further and solidifying its position in the rapidly growing edtech sector.
PrivateCircle Research notes that these secondary sales were often conducted at discounted valuations compared to the primary valuation of Byju's at the time. The Series F round, for instance, saw an average discount of 53 per cent in the secondary sales, with share prices ranging from Rs 1,12,126 to Rs 1,64,000, compared to the primary share price ranging from Rs 2,13,042 to Rs 2,37,336.
The report also sheds light on the promoters' additional acquisitions over the years. Byju Raveendran purchased a combined total of 31,960 shares since 2012 through transactions with various sellers, including his father Ravindran Kunnaruvath and several employees of the company. Meanwhile, Divya Gokulnath acquired a total of 4,666 shares from the founders of Vidyartha, a start-up that Byju's acquired in 2017, and Riju Raveendran purchased 100 shares from Mrinal Mohit, India CEO of Byju's.
However, Byju's has not been without its challenges. The company has faced intense pressure due to a series of controversies, including the resignation of its statutory auditor, Deloitte Haskins & Sells, and the departure of board members. Additionally, there is an ongoing legal battle concerning its $1.2 billion Term Loan B (TLB).
In response to these developments, Byju Raveendran addressed the company's employees in a virtual town hall, reassuring them that the situation is not as dire as portrayed in the media. He emphasized his commitment to the company's mission and potential by reinvesting the entire amount received from the secondary sales back into the business.
Raveendran also disclosed that the company is currently in discussions with investors for a new equity fundraising round. However, he stated that if the round doesn't materialize, he is open to considering alternative measures
Sources By Agencies