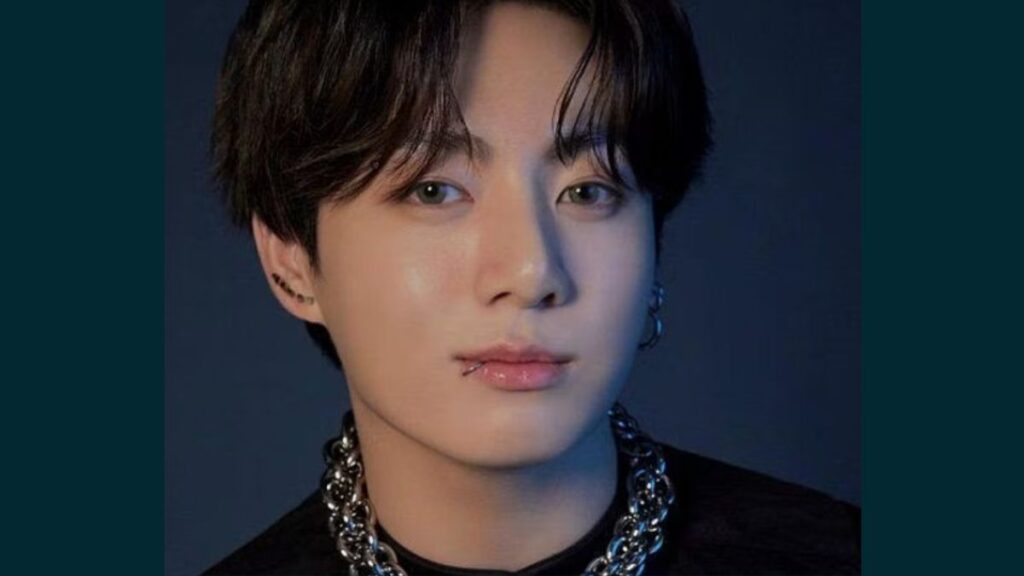 BTS's golden maknae and vocalist, Jungkook, has made waves in the K-pop community and beyond by announcing his official TikTok debut. In a recent interview on a radio show, the beloved artist candidly spoke about his unexpected entry into the world of TikTok and his plans to actively engage with the platform's global audience.
The revelation of Jungkook's TikTok journey came with a touch of amusement as he recounted the accidental leak of his TikTok account to fans. The singer giggled while sharing the story, acknowledging that it was an unexpected turn of events. However, with his TikTok handle now known to the worldwide BTS Army and the public, he has decided to embrace the platform officially.
Jungkook is well aware of TikTok's massive global following and doesn't want to miss out on the latest trends and opportunities for learning. When asked about his intentions on TikTok, he expressed, "I don't want to get behind the trend. So maybe? You will see more from me on TikTok," hinting at his commitment to sharing exciting content in the future.
Fans, known for their dedication and quick action, have already delved into Jungkook's TikTok posts and are thrilled to see the star engaging with K-pop trends. What excites them even more is the hope for regular content from their idol on the platform.
In a recent move, the K-pop sensation treated fans to a new dance video on TikTok, sparking a frenzy of excitement across the internet. His account, since the announcement, has rapidly gained an impressive following of 12.2 million.
On September 15, 2023, Jungkook joined the Smoke dance challenge on TikTok, sharing a mesmerizing dance video that showcased his exceptional moves. His caption humorously revealed, "I'm giving it a go too (editing was tough…)." As anticipated, his fans showered him with praise for his cool dance skills.
Notably, Jungkook's bandmate V also previously joined the challenge, indicating a growing trend among K-pop idols to connect with fans through TikTok.
Jungkook's TikTok journey began in August when he shared ENHYPEN members Jay and Jungwon's take on the Seven Dance Challenge on Weverse through TikTok. While praising ENHYPEN, he accidentally unveiled his TikTok username, leading to an enthusiastic response from fans worldwide. Since then, he has been actively using his account to connect with the BTS Army and share moments from his life.
As Jungkook takes his first steps into the world of TikTok, fans eagerly anticipate the creative content and behind-the-scenes glimpses that he will share, strengthening the bond between the global superstar and his devoted followers.
Sources By Agencies