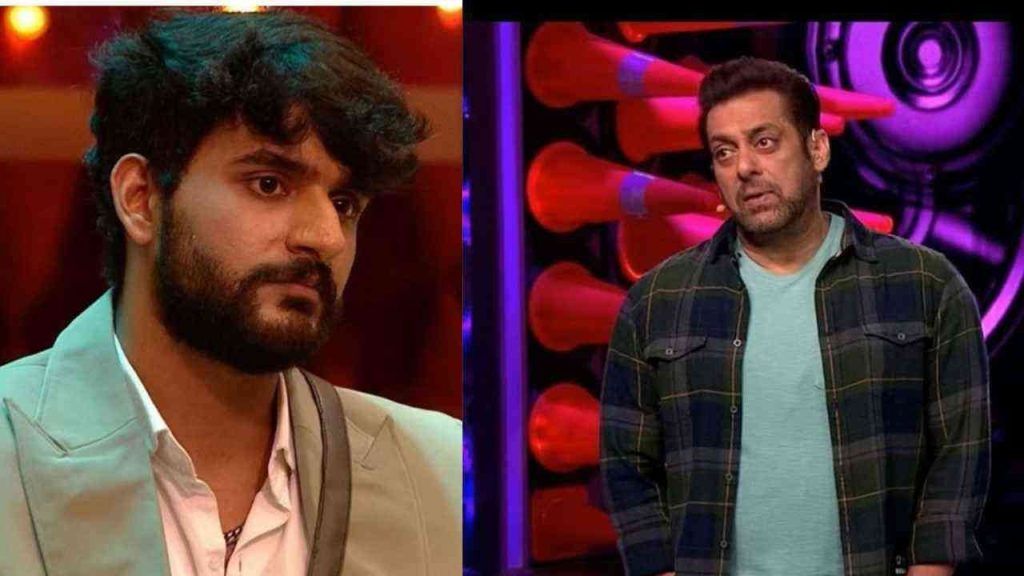 As the eagerly awaited grand finale of Bigg Boss OTT 2 draws near, a cloud of concern hangs over the fans of contestant Abhishek Malhan, popularly known as Fukra Insaan. The YouTuber and finalist of the reality show has been admitted to the hospital due to illness, leaving his fans worried about his well-being and his potential participation in the final episode.
Abhishek's sister, Prerna Malhan, took to social media to share the disheartening news. In a tweet, she stated, "Just got to know Abhishek is quite unwell and probably admitted to the hospital. So, he won't be able to perform for y'all tonight. He has entertained us thoroughly through and through the season. Let's pray for his speedy recovery."
The news of Abhishek's hospitalization has triggered an outpouring of support from his fans, who have been following his journey on the show. Many have expressed their wishes for his swift recovery and have sent messages of strength and encouragement.
One fan tweeted, "Get well soon champ, we all love you so much. Stay strong." Another fan shared, "It's very sad news. Get well soon, Abhishek Malhan. Performance we will definitely miss, but health first. Guys, let's all pray and wish him a speedy recovery."
Abhishek's health issues seem to have persisted for almost a week before his condition worsened, and he had to be hospitalized. However, the official Bigg Boss team has not provided any updates on his health status, and the live feed has also been suspended.
The anticipation for the Bigg Boss OTT 2 finale is palpable, as fans are eager to see which contestant will emerge as the winner. The finalists of this season include Abhishek Malhan, Elvish Yadav, Pooja Bhatt, Manisha Rani, and Bebika Dhurve. Early voting trends suggest a close competition between Abhishek and Elvish Yadav, with Elvish leading with 48% of the votes, followed by Abhishek with 32% votes.
The second season of Bigg Boss OTT commenced in June, with the show being hosted by Bollywood superstar Salman Khan. The season has showcased a diverse array of personalities, from actors to influencers, all vying for the coveted title. The unexpected turn of events surrounding Abhishek Malhan's health has added an element of uncertainty to the finale, but fans remain hopeful for his swift recovery and a successful grand finale.
The grand finale is scheduled to air on the Jio Cinema app, providing a platform for viewers to witness the dramatic conclusion of this season's competition. As Abhishek's fans eagerly await updates on his condition, the focus remains on his health and well-being during this crucial time.
Sources By Agencies