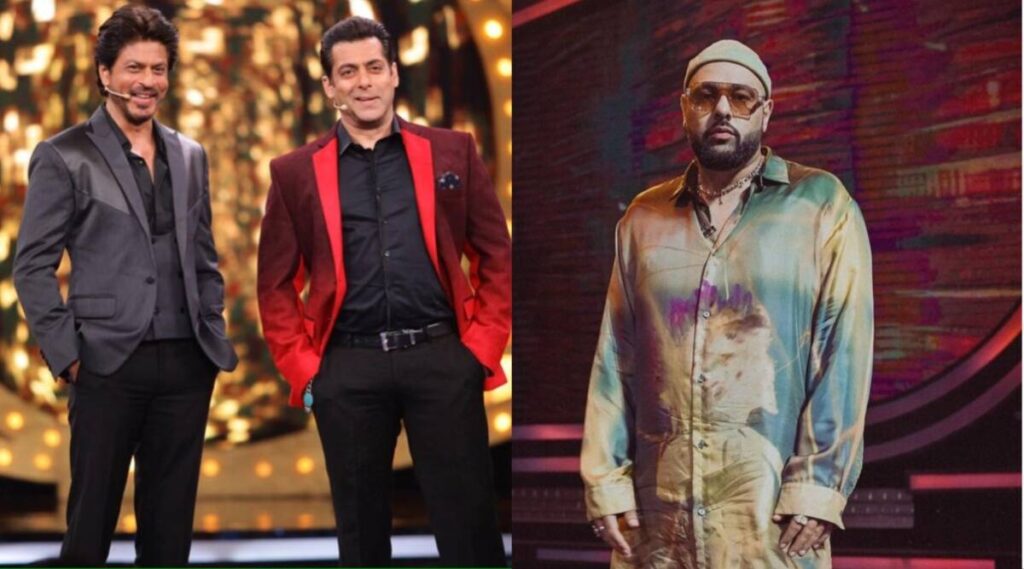 Meta Description: Rapper Badshah shares his experience of meeting Shah Rukh Khan and Salman Khan after their reconciliation, where they exchanged stories and treated him to biryani. The friendship between the two superstars, dating back to the 1990s, had hit a rough patch but was mended in 2013.
In a recent podcast episode, popular rapper Badshah opened up about a memorable encounter with Bollywood icons Shah Rukh Khan and Salman Khan, shortly after they had reconciled their differences. The two actors, known for their long-standing friendship, had experienced a fallout that lasted several years. Badshah fondly reminisced about the warm camaraderie he witnessed between the two stars, including their gesture of treating him to biryani.
Badshah shared the backstage incident during an award show, narrating, "I met Shah Rukh Khan and Salman Khan at the backstage of an award show. I think they'd just had their patch up, apparently. I remember my manager telling me, 'Shah Rukh sir is calling you.' I went to meet him, Salman sir was also there. They were talking to each other, I was standing there looking at them. Later, food was served, and they fed me biryani. They were sharing anecdotes with each other, and I was listening to them. Then I had to leave."
The friendship between Shah Rukh Khan and Salman Khan dates back to the 1990s when they shared screen space in films like Karan Arjun and Kuch Kuch Hota Hai. However, their bond faced a strain after an incident at Katrina Kaif's birthday party in 2008. Thankfully, the two iconic actors reconciled in 2013, putting their differences aside.
In recent times, Shah Rukh and Salman have delighted their fans with their on-screen collaborations. They were seen together in a special cameo in Sidharth Anand's film Pathaan, where Salman reprised his iconic character Tiger alongside Shah Rukh. The duo will also share the screen in the highly anticipated film Tiger 3, with Shah Rukh confirming his cameo appearance.
Meanwhile, Badshah, an ardent fan of Shah Rukh Khan, revealed during his appearance on Kaun Banega Crorepati Season 13 that it was Shah Rukh who inspired him to change his name. Originally known as Aditya Prateek Singh Sisodia, Badshah adopted his stage name after being deeply influenced by Shah Rukh Khan's film "Badshah" released in 1999. He expressed his admiration for the superstar, stating, "I was a huge fan of Shah Rukh Khan sir, and around that time, his film 'Badshah' released. From then on, my stage name was Badshah. It did not take much of an effort."
The heartwarming reunion of Shah Rukh Khan and Salman Khan, witnessed by Badshah, stands as a testament to the enduring power of friendship and the ability to mend strained relationships in the Bollywood fraternity.
Sources By Agencies