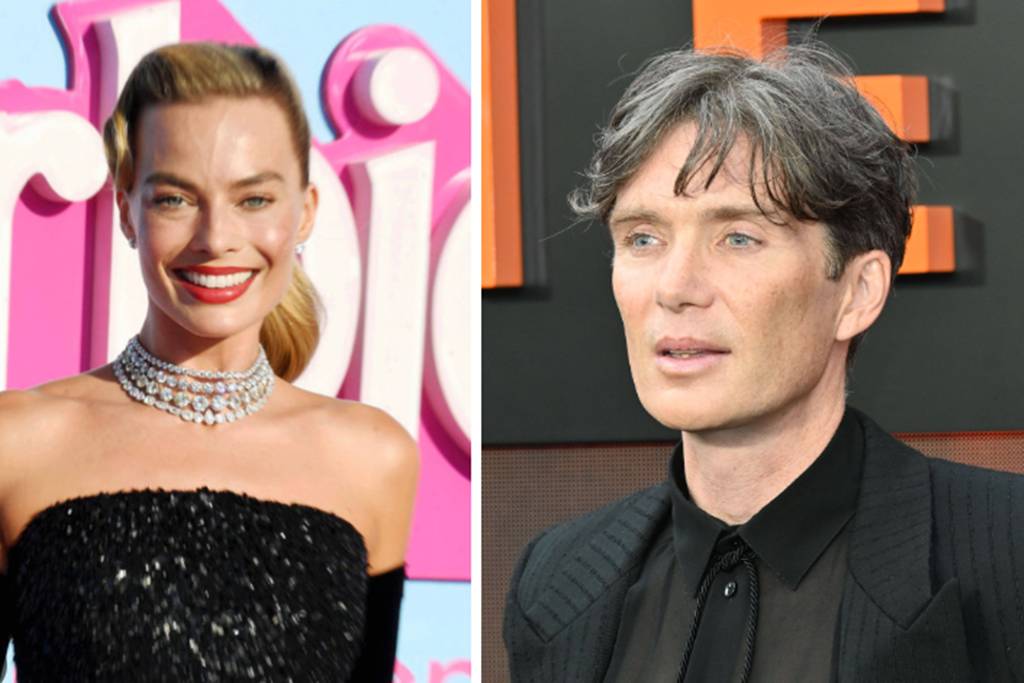 A striking transformation in actress Amy Jackson's appearance has set Twitter abuzz, with fans and netizens drawing uncanny comparisons between her and Irish actor Cillian Murphy. Amy Jackson's recent photos, showcasing a distinctive look, have ignited discussions about her resemblance to the famous "Peaky Blinders" actor.
The buzz surrounding Cillian Murphy's name on Indian social media, affectionately referred to as "desi Twitter," can largely be attributed to Amy Jackson's latest Instagram post. On Wednesday, the actress shared a series of pictures from a recent outing with her boyfriend, Ed Westwick. In these photos, Amy's features appeared somewhat different from her usual look, prompting many to observe the striking resemblance to Cillian Murphy.
With her pronounced cheekbones, light-colored eyes, and an open-mouthed expression, Amy Jackson bore an uncanny similarity to Thomas Shelby, one of Cillian Murphy's iconic characters on the hit series "Peaky Blinders." Social media was quickly flooded with remarks and GIFs of Thomas Shelby, with fans humorously acknowledging the resemblance. Comments on Amy's Instagram post included, "Cilian Murphy doppelgänger, can't unsee this," and even playful references to Cillian Murphy's roles like, "You were great in Oppenheimer."
Amy Jackson's appearance transformation coincided with her attendance at London Fashion Week, where she donned a striking red outfit. In her Instagram post caption, she wrote, "Might've been late to the LFW party but we went in&out with a bang. PERFECT magazine party – so much love to @maisonvalentino and my @valentino.beauty fam."
Amy Jackson is currently in a relationship with actor Ed Westwick, known for his role as Chuck Bass on the popular TV show "Gossip Girl." The couple recently enjoyed a vacation in Udaipur. Their relationship became public knowledge after Amy made an Instagram post confirming their romance in June of the previous year. Prior to her relationship with Ed Westwick, Amy Jackson was engaged to George Panayiotou.
Meanwhile, Cillian Murphy has been in the spotlight for his role in Christopher Nolan's highly successful film "Oppenheimer." In the movie, he portrayed Robert J. Oppenheimer, often referred to as the "father of the atomic bomb." The star-studded cast included Robert Downey Jr., Matt Damon, Emily Blunt, and Florence Pugh, contributing to the film's global box office success, which exceeded $900 million. Cillian Murphy's remarkable performances continue to captivate audiences worldwide, and his recent appearance as a doppelganger for Amy Jackson adds an intriguing twist to his growing fame.
Sources By Agencies