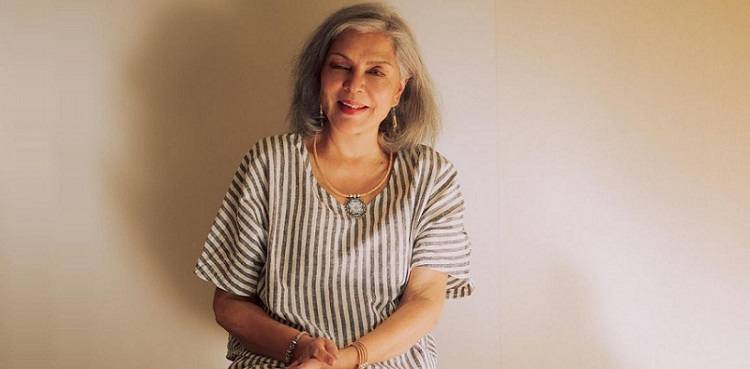 As Zeenat Aman, the iconic Bollywood figure, celebrates her 72nd birthday, she graces the occasion with a heartwarming post, extending deep gratitude to her family and friends. The veteran actor expressed profound appreciation for the experiences that have shaped her life, urging all to embrace age with grace and devoid of regrets.
In a heartfelt post, Aman conveyed her unfiltered gratitude for the highs and lows that have bestowed upon her resilience and self-belief. She cherished her intimate family circle, including both two-legged and four-legged members, and lauded a longstanding friendship circle that has withstood the test of time. The actor also celebrated her enduring curiosity and a body that, despite occasional discomforts, perseveres.
Expressing profound thanks for the love and kindness showered upon her, Aman warmly acknowledged the flood of warm wishes and support from her admirers, assuring them that their gestures do not go unnoticed. Her wish for others echoed her own sentiments, hoping that everyone can age gracefully, free from regrets.
Bollywood luminaries swiftly flooded the comments section, extending heartfelt birthday wishes to the evergreen superstar. Kajol and Chitrangada were among the stars who showered Aman with warm regards and good wishes on her special day.
Known for her authenticity, Aman often shares glimpses of her life, blending personal anecdotes with professional milestones. Recently, she recounted a 1995 family holiday incident in Mauritius, offering fans a candid insight into parenting mishaps and memorable moments.
On the cinematic front, Aman's last appearance was a cameo in the 2019 film "Panipat." Currently, she gears up for the release of her upcoming project "Bun Tikki," maintaining an active presence in the industry.
As the legendary actor embraces another year, her messages of gratitude and candid storytelling continue to resonate, providing fans with a peek into the enduring charm and wisdom of an iconic Bollywood figure.
Sources By Agencies