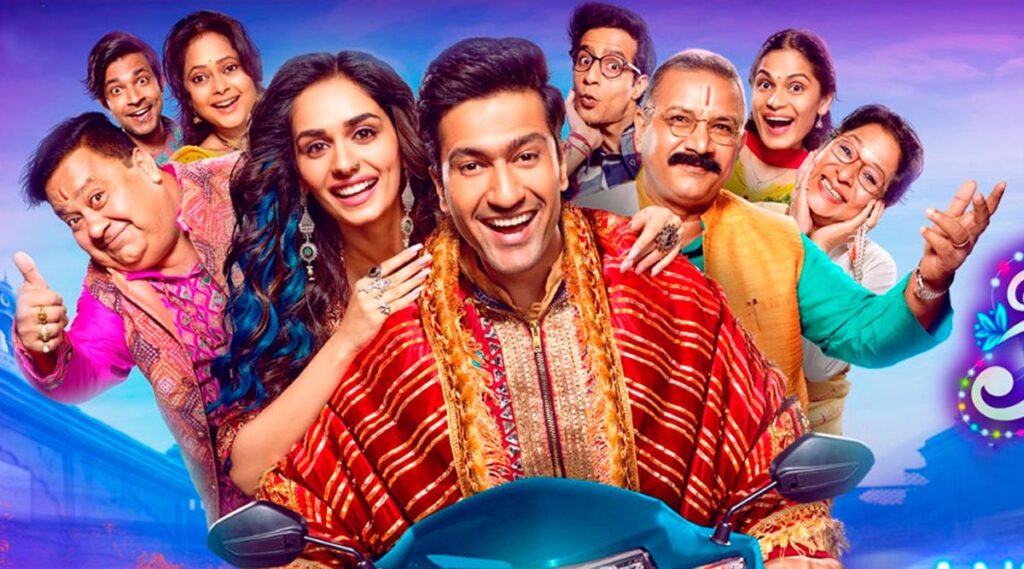 In "The Great Indian Family," Bollywood star Vicky Kaushal delivers a spirited performance in a rambunctious dramedy that blends entertainment with a pertinent message on inclusivity and pluralism. The film, directed by Vijay Krishna Acharya and produced by Aditya Chopra, offers a timely "unity in diversity" message, addressing the need for harmony in a society where division often prevails.
The movie's narrative revolves around Billu (played by Vicky Kaushal), a successful bhajan singer whose life takes an unexpected turn when he discovers a letter revealing that his religious identity differs from that of his father, a revered Hindu priest in the town of Balrampur.
As Billu grapples with the consequences of this revelation, he finds himself estranged from his family and embroiled in a social media controversy that threatens his career. "The Great Indian Family" tackles important themes of identity, religious diversity, and the power of acceptance.
One of the film's strengths lies in its advocacy of pluralism and inclusivity, highlighting the importance of embracing differences in a world often marred by division. The movie encourages viewers to reflect on the need for unity and understanding in an increasingly polarized society.
While the film navigates through a somewhat laborious narrative path, it ultimately conveys the message that enforcing uniformity and homogeneity in an environment or neighborhood should be discouraged. The film's approach to these themes is commendable, particularly in a cinematic landscape where divisive narratives have gained prominence.
Vicky Kaushal's portrayal of Billu stands out as he grapples with the challenges of his newfound identity. He is supported by a talented ensemble cast, including Kumud Mishra and Manoj Pahwa, who deliver noteworthy performances.
"The Great Indian Family" also introduces the character of Jasmine, played by Manushi Chhillar, an outspoken and assertive individual who challenges Billu's perspective. Although the script could have explored her character further, Jasmine's role as a symbol of acceptance and understanding is significant.
Cinematographer Ayananka Bose enhances the film's visual impact with vibrant and vivid colors that reflect the diverse and intricate spaces inhabited by the characters.
In a cinematic landscape that often leans toward polarizing narratives, "The Great Indian Family" stands as a reminder of the importance of embracing diversity and promoting harmony. While the film may have its shortcomings, its message and the performances of its cast make it a notable addition to Bollywood's cinematic landscape.
Sources By Agencies