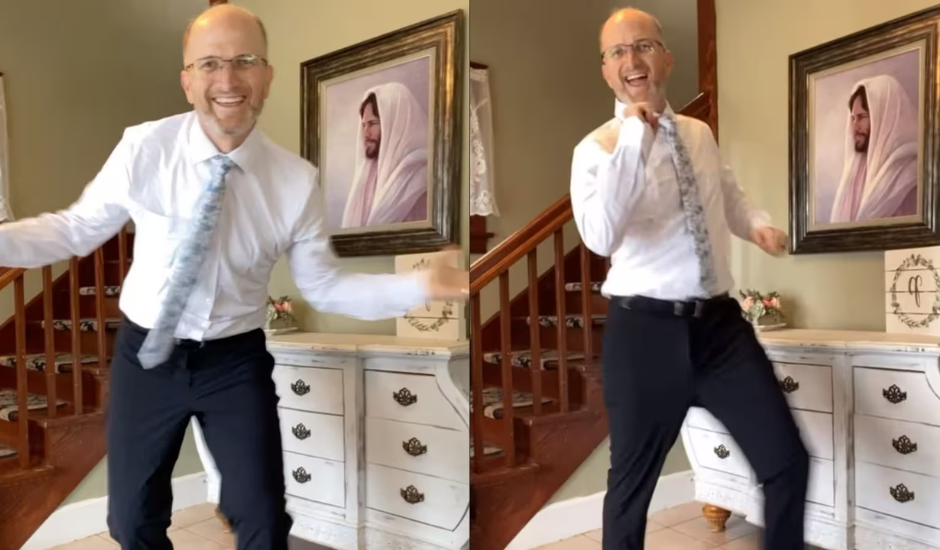 A heartwarming video of a man from the United States dancing to the popular Bollywood song 'Chaleya' from the film 'Jawan' has taken the internet by storm. The video features Ricky Pond, widely known as the "Dancing Dad," who openly attributes his inspiration to Mumbai's renowned dancing cop, Amol Kamble. Kamble, in turn, responded to the video with a heartfelt message.
In the video shared on Instagram, Ricky Pond can be seen dressed in trousers, a shirt, and a tie, effortlessly dancing to the rhythmic beats of 'Chaleya.' His synchronized dance moves are so infectious that they might prompt anyone watching to join in. Ricky Pond captioned the video with, "Trying some trendsetting moves inspired by @amolkamble2799."
Amol Kamble, a Mumbai police officer famous for sharing videos of himself dancing to viral songs, acknowledged Ricky Pond's effort and left a comment that read, "Thank you so much, sir. I hope one day we will meet and rock together." The video, originally shared on September 4, has since gone viral on Instagram, accumulating over 3.8 million views and counting. Many viewers shared their admiration and thoughts in the comments section.
Some of the comments included praise such as, "You rock. Love from India," "You have done wonderful dance moves," "You nailed it," "Very nice dance!" and "You still got the vibe. I hope I can maintain this wonderful vibe even as I age."
The song 'Chaleya' is a track from the movie 'Jawan,' released under the Red Chillies Entertainment banner on September 7. It features Shah Rukh Khan and Nayanthara and is choreographed by Farah Khan. Sung by Arijit Singh and Shilpa Rao, the song is composed by Anirudh Ravichander, with lyrics penned by Kumaar.
This heartwarming display of cross-cultural appreciation and shared passion for dance has resonated with viewers worldwide, showcasing the universal language of music and movement.
Sources By Agencies