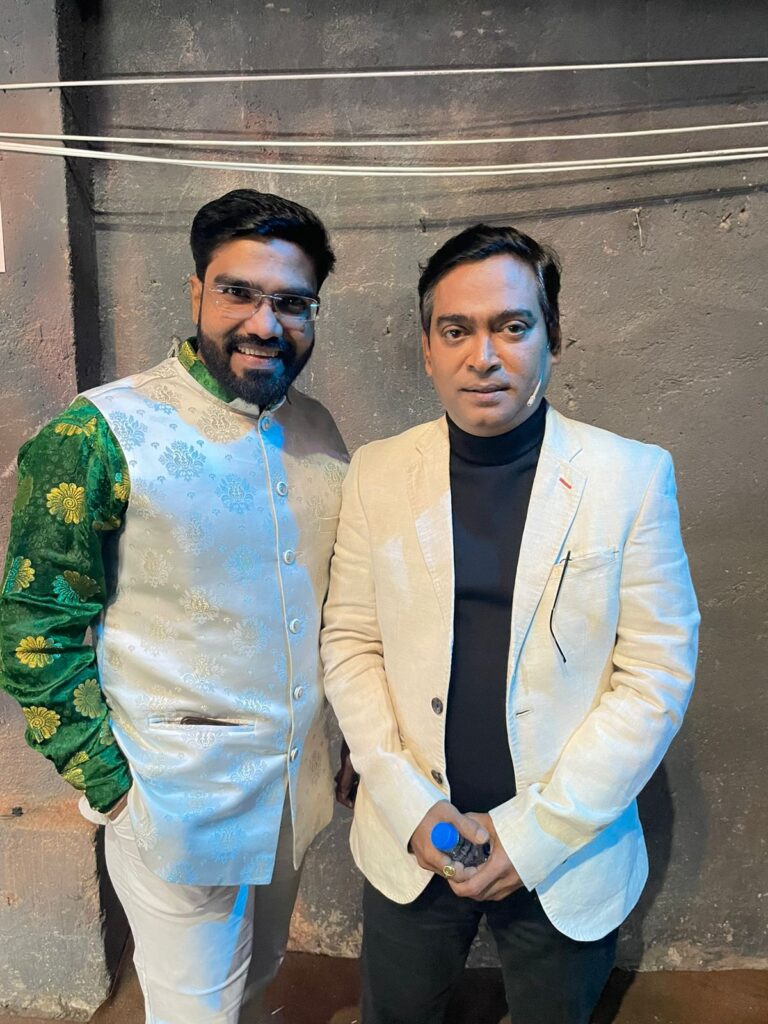 Amidst the tapestry of India's musical landscape, the name Umesh Gawali resonates like a sweet melody. Renowned as both Shashikant (Umesh) Vinayak Gawali, this multi-talented artist has orchestrated a mesmerizing journey through the realms of music production, composition, arrangement, and singing.
Umesh Gawali's early life, rooted in simplicity, was characterized by a small room in a thatched hut. His upbringing alongside three brothers and a devoted mother instilled in him the values that would later shape his career. A clarinet-playing father set the stage for Umesh's affair with music, sparking a fascination that found its outlet in the organ. This journey of exploration led him to master the organ's nuances and subsequently embrace the clarinet, guided all along by the harmonious wisdom of his father.
His collaboration with orchestras and bands unveiled a virtuoso who left audiences spellbound. Umesh's organ performances traversed the vast expanse of musical genres, embracing Hindi, Marathi, Marwadi, Gujarati, Qawwali, and Sufi music. His chameleon-like adaptability not only earned him accolades but firmly established him as a versatile musical phenomenon.
"Logic Studio," a brainchild reflective of Umesh's entrepreneurial flair, marked a pivotal chapter. A haven for music creation and innovation, it became a vessel for his vocals and marked his evolution into a singer. In 2017, a song release catapulted him to the apex of recognition. "Ghungroo Paizanaach Paayat Vaajla" and subsequent hits etched his name in the musical cosmos.
The pandemic's gloom did little to dim Umesh Gawali's brilliance. Instead, he composed a poignant anthem that resonated deeply, securing him a seat of honor at major events. A cameo on the reality show "Chala Hawa Yeu Dya" was a testament to his versatility and garnered renewed applause.
Umesh Gawali's journey from modest origins to a celebrated music producer and singer underscores his tenacity and unwavering passion. His unique ability to interweave diverse musical styles, all while nurturing a spirit of entrepreneurship, has solidified his legacy in India's musical echelons.
As Umesh Gawali's melodies continue to traverse the airwaves, they serve as a reminder that music is a universal language that transcends boundaries, exemplifying the harmonious unity of dedication and talent.