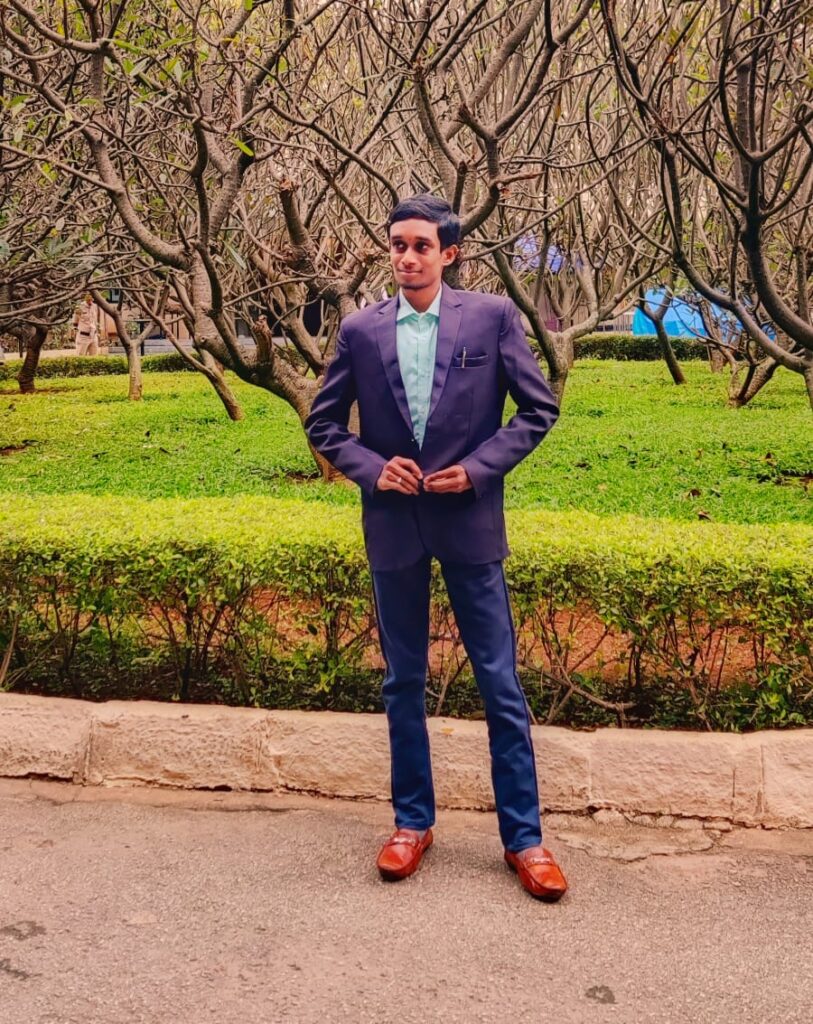 Shivaprabhu Kasturi, the driving force behind Rater Technologies Private Limited, is a remarkable individual who has defied the odds and risen above challenges, becoming a symbol of unwavering determination and innovative spirit. His inspiring journey from a young, curious mind to the CEO and Director of Rater Technologies Private Limited is nothing short of extraordinary. From day one, he faced challenges head-on and displayed an unyielding commitment to moving forward.
In the year 2016, Shivaprabhu Kasturi ignited a spark within himself by delving into the world of technology. At a young age, he was already well-acquainted with computers and, more importantly, driven to understand how they functioned. This innate curiosity led him to explore coding, web development, and mobile application development. The late hours of the night became his classroom as he tirelessly learned the ropes of the digital world.
As a model of determination and self-motivation, Shivaprabhu Kasturi's journey serves as an inspiration to individuals of all ages, showcasing the incredible possibilities that unfold when one's passion and dedication are the driving forces behind their actions. However, it is important to note that his journey was not without its share of hardships and challenges.
The year 2017 marked a significant turning point when Shivaprabhu Kasturi ventured into the challenging world of e-commerce. Confronted with age restrictions, he displayed his resourcefulness by secretly using his father's information to register as a seller on prominent marketplaces. The challenges kept coming as he had to creatively build product catalogs by borrowing information from other marketplaces, a testament to his problem-solving abilities.
Balancing a growing business with academics was no small feat. Shivaprabhu Kasturi demonstrated exceptional time management, ensuring that orders were processed, invoices were handled, and shipments were dispatched efficiently. His tenacity shone through as he worked to make his town serviceable for pick-ups, a task he achieved through his own determination and strategic partnerships. This incredible journey was characterized by both personal sacrifices and unrelenting perseverance.
In 2018, Shivaprabhu Kasturi entered a business idea contest, competing against students from various engineering colleges. Despite being the youngest participant, his tenacity paid off as he secured a place in the top 10 innovators in the state of Telangana. This achievement marked the inception of his entrepreneurial voyage, unlocking doors to opportunities he had only dreamt of.
Shivaprabhu Kasturi's journey embodies the spirit of turning dreams into reality. As an inspirational figure, he reminds us that age is no bar to success, and determination knows no boundaries.
Balancing academics and a burgeoning business, Shivaprabhu Kasturi exhibited exceptional time management, processing more than 800 orders a day. His dedication extended beyond his business, as he worked as a hub manager for Ekart Logistics, overseeing a pivotal part of the supply chain.
In his own words, Shivaprabhu Kasturi shared in a conference, "I used to learn from a kid also," demonstrating his humility and openness to learning from every source, regardless of age or background.
As an entrepreneur, Shivaprabhu Kasturi has shown that success is not determined by age, but by one's drive, creativity, and ability to adapt to new challenges.
In 2022, Shivaprabhu Kasturi saw his dreams materialize with the establishment of Rater Technologies Private Limited, where he assumed the roles of CEO and Director. His ability to secure funding from MEITY Startup Hub and assemble a dynamic team of 15 members showcased his visionary leadership. His accomplishments include being honored as the "Innovative Businessman of the Year" and "Best Entrepreneur of the Year", solidifying his position as a beacon of inspiration.
Universities on-line are considering awarding him with honorary doctorate in recognition of his inspirational journey. Shivaprabhu Kasturi's story is not only a testament to his commitment to moving forward but also an inspiration for others to follow their dreams, regardless of the challenges they may face.
Under Rater Technologies Private Limited, Shivaprabhu Kasturi's flagship brand, Stupath, has made significant strides. Stupath has established partnerships with over 2,000 foreign universities, providing study abroad services to students through their digitalized platform. This forward-looking initiative has revolutionized the process of studying abroad, making it more accessible and convenient for students.
As a testament to his remarkable journey, Shivaprabhu Kasturi's story demonstrates that age is no barrier to achieving extraordinary feats.
Shivaprabhu Kasturi's guiding principle, "I believe in practical learning while applying theory in the practical world," underlines his approach to business and life. He has become a role model for aspiring entrepreneurs, proving that age is no obstacle to achieving one's dreams.
His story is not just a remarkable journey but a testament to the power of determination, innovation, and resilience in the world of entrepreneurship. Shivaprabhu Kasturi continues to inspire with his unwavering commitment and serves as a living example that with passion and perseverance, one can conquer any challenge and turn dreams into reality.