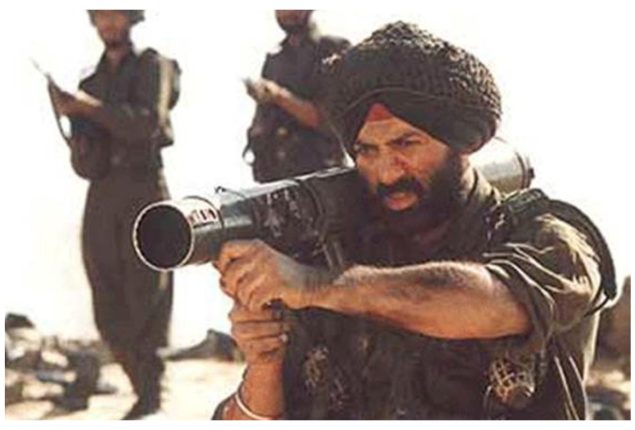 After the resounding success of his recent film "Gadar 2," veteran actor Sunny Deol is reportedly set to make a comeback with another sequel, this time for the iconic movie "Border." Titled "Border 2," the film is said to be in the works, helmed by the original director JP Dutta, who directed the 1997 hit "Border." However, what sets the sequel apart is that it will feature a new ensemble cast comprising younger actors, according to reports from Pinkvilla.
Sunny Deol's return to the screen has been met with enthusiasm by his fans, especially after the immense success of "Gadar 2," which has been creating waves at the box office. With the decision to embark on a "Border" sequel, it seems that Deol is capitalizing on the momentum gained from the revival of his classic films.
The original "Border," released in 1997, was an ensemble war drama that featured notable actors such as Jackie Shroff, Sunil Shetty, Akshaye Khanna, and Tabu, among others. The film was set against the backdrop of the 1971 Indo-Pak war and received immense acclaim for its portrayal of the soldiers' courage and sacrifices.
While "Border 2" is expected to maintain the essence of its predecessor, it is also said to bring a fresh perspective by delving into an untold tale from the 1971 conflict. According to a source cited by Pinkvilla, the team has been contemplating the idea of a sequel for a few years and has finally found the perfect narrative to explore on the big screen.
The focus on younger actors for the cast indicates a departure from the original ensemble, with Sunny Deol likely being the only connection between the two films. The sequel aims to highlight a lesser-known aspect of the war, presenting a gripping and action-packed story to the audience.
As of now, the project is said to be in its early stages, with an official announcement expected in the coming weeks. The anticipation is high among fans, eager to witness the return of the iconic "Border" series on the silver screen. With the immense popularity of "Gadar 2" and the legacy of the original "Border," expectations are undoubtedly soaring for this upcoming sequel.
Sunny Deol's ability to recreate the magic of his past successes has been evident with "Gadar 2," and it remains to be seen how he will bring the same energy and authenticity to "Border 2." As fans eagerly await further updates, the revival of these classics promises an exciting era for Indian cinema.
Sources By Agencies