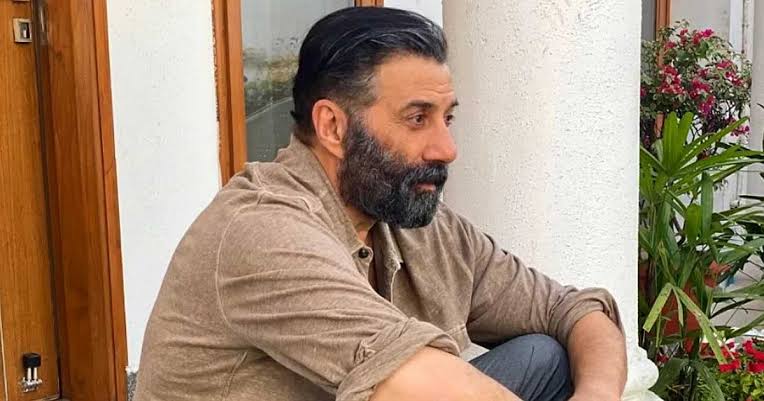 Sunny Deol, the renowned Bollywood actor and star of the recent hit film Gadar 2, has opened up about a recent viral incident where he was seen scolding a fan at the airport. The incident, which had garnered attention on social media, led to criticism of the actor's behavior. In a podcast with Ranveer Allahbadia, Sunny shared his perspective on the incident and shed light on his emotional connection with fans.
Sunny Deol has been riding high on the success of Gadar 2, which released in cinemas on August 11. However, the actor's recent airport incident drew attention when a video captured him reacting sternly to a fan who took longer than expected to click a selfie with him. The incident sparked debates and discussions on social media platforms, with some users expressing disappointment at Sunny's behavior.
During the podcast with Ranveer Allahbadia, Sunny Deol delved into the incident, explaining the circumstances surrounding it. He mentioned that due to his busy schedule and recent physical discomfort, he was constantly on the move. Despite his discomfort, Sunny shared that he remains dedicated to his fans and their love for him. He emphasized that there is a strong emotional connection between him and his fans, and he appreciates the bond they share.
Addressing the negative comments and criticism surrounding the incident, Sunny Deol stated, "Whoever wants to edit and present it like that does it, and those who are doing it are having fun, so let them have fun. I am not going to change because of that. I have not done something wrong." His response reflects his determination to stay true to himself and his values.
Gadar 2, directed by Anil Sharma, has been a massive success at the box office. The film marked Sunny Deol's return to his iconic character Tara Singh, alongside Ameesha Patel as his wife Sakeena, reprising their roles from the 2001 film Gadar: Ek Prem Katha. The movie has garnered immense popularity, earning ₹284.63 crore during its first week and an additional ₹134.47 crore in the second week. The total box office collection of Gadar 2 currently stands at an impressive ₹465.75 crore.
Expressing his gratitude for the overwhelming response to Gadar 2, Sunny Deol thanked his fans for their support. He acknowledged their role in the film's success and expressed his joy over the positive reception of both his character, Tara Singh, and the film as a whole.
Sunny Deol's recent discussion sheds light on the challenges and experiences that come with celebrity status, as well as his unwavering commitment to his fans and his craft. With his candid conversation, he has given his fans a glimpse into the person behind the celebrity, emphasizing the importance of empathy and understanding in today's social media-driven world.
Sources By Agencies