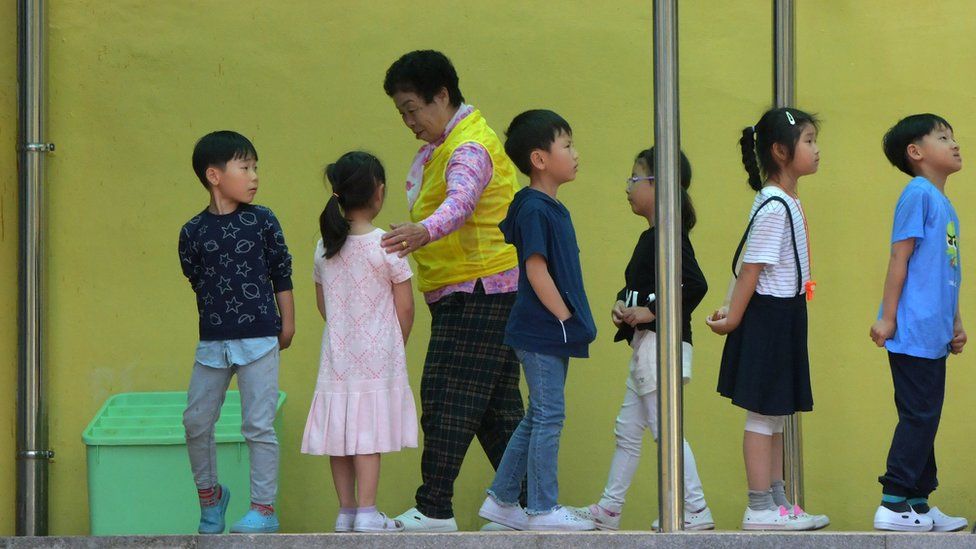 South Koreans are celebrating a newfound youthfulness as a new law has brought the nation's age-counting methods in line with international standards. The legislation replaces two traditional systems that often led to confusion and disputes, bringing relief to individuals and streamlining various aspects of daily life.
Under the previous systems, South Koreans were considered one year old at birth, including time spent in the womb, and added another year on January 1st each year, regardless of their actual birth dates. However, the implementation of the new age-counting method based on birth date officially began on Wednesday.
President Yoon Suk Yeol, who championed the change during his campaign, emphasized the need to eliminate the "unnecessary social and economic costs" associated with the traditional systems. The discrepancies in age calculation often caused complications in insurance claims and determining eligibility for government assistance programs.
The widely used "Korean age" system, which dated back centuries, counted a person as one year old at birth and added a year on January 1st. This meant that individuals born on December 31st would be considered two years old the following day. The "counting age" system, also traditionally employed in the country, designated a person as zero at birth and added a year on January 1st.
Lawmakers voted to abolish these traditional methods in December of the previous year, aligning South Korea with global age-counting standards. However, certain existing statutes that rely on the "counting age" calendar year system will remain unchanged. For instance, individuals can purchase cigarettes and alcohol based on the year they turn 19, rather than their actual birthdate.
The decision to standardize age-counting methods received widespread support from the South Korean population. A poll conducted by local firm Hankook Research in January 2022 revealed that three out of four South Koreans favored the change, highlighting the desire for clarity and uniformity.
The shift in age calculation methods also carries societal implications. Jeongsuk Woo, a 28-year-old content creator, believes that breaking away from the traditional systems will help dismantle Korea's hierarchical culture. Woo expressed hope that the adaptation of international standards would eliminate age-related biases embedded in language and social interactions.
Hyun Jeong Byun, a 31-year-old doctor, shared her enthusiasm for the change, noting that her birthday falling in December often made her feel older than she actually was under the "Korean age" system. Byun appreciates that South Korea's adoption of the global age standard allows her to avoid explaining her "Korean age" when traveling abroad.
The move brings South Korea in line with other countries in the region. Japan adopted the international age standard in 1950, while North Korea followed suit in the 1980s. The transition marks a significant step toward modernizing age calculations and aligning South Korea with global practices.
As South Koreans embrace their newfound youthfulness, the implementation of the new age-counting law is expected to bring clarity, simplify administrative processes, and promote a more egalitarian society.
Sources By Agencies