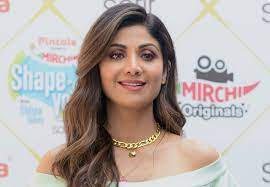 Bollywood actress Shilpa Shetty has opened up about her decision to star in the upcoming film 'Sukhee' and how her husband, Raj Kundra, played a pivotal role in persuading her to accept the role. The revelation was made during the trailer launch event of the film, which is scheduled for release on September 22.
At the trailer launch event, Shilpa Shetty shared her initial reluctance to take on the role in 'Sukhee.' She explained, "Something had happened because of which I had decided that I won't be able to do the film. I wasn't in that state of mind. So I told them that perhaps right now, I'm not in that mind space, so they should cast someone else. I even suggested two-three names of other actors who could be cast. I won't name them, of course. Vikram (Malhotra, producer) called me and said that whenever I was ready, they would take the film on floors. He adjusted everything and waited for eight months."
However, it was her husband, Raj Kundra, who changed her mind and convinced her to reconsider her decision. Shilpa revealed, "Raj read the script when I wasn't home. I had told him that it's a beautiful film, but I'm not ready for it. When I returned, he told me, 'Are you crazy? You have to do this film!' He convinced me to take up the film. He forced me to do it and told me there's a 'Sukhee' in all of us. If a man can think that way for a woman-oriented film…"
'Sukhee' offers a glimpse into the life of a disgruntled homemaker, portrayed by Shilpa Shetty. Caught in her routine of caring for her working husband, tending to his ailing father, and attending to her school-going son, her character embarks on a journey of rediscovery and empowerment. The film's official synopsis describes it as a "light-hearted, slice-of-life story" and invites audiences to reconnect with their inner selves.
Directed by Sonal Joshi, 'Sukhee' also stars Chaitanya Chaudhary, Kiran Kumar, and Kusha Kapila. The film is set to hit theaters on September 22, offering an exploration of self-discovery and the transformation of a woman who reclaims her identity.
Sources By Agencies