This story belongs to Sandeep Verma. He was born and raised in a middle-class household in Karimganj, one of the tiniest rural communities in Assam. Technology and the internet were considered luxury items in Verma's childhood. He initially became fully immersed in the world of programming during his eighth-grade year, starting his career with learning C language. He has been a tech enthusiast since a young age. Sandeep became enthralled with technology and computers, frequently choosing the above interactions with people in his social circle and society. According to the evidence provided, he was an introvert who avoided communication and frequently suffered bullying from his classmates because of his looks and physical makeup.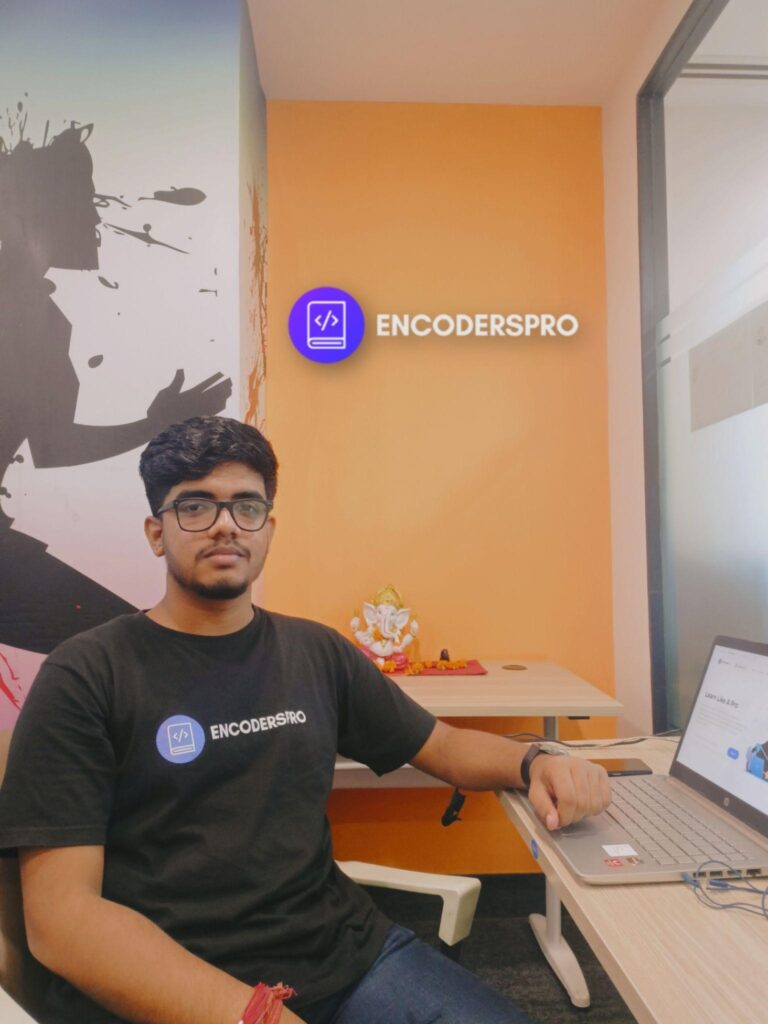 In the ninth grade, he embarked on a journey that would shape his future. He started from scratch in a computer lab and built his first website for his school with the steadfast help of his class teacher. Sandeep was committed to developing his abilities and going for projects that made him stand out from his colleagues. He had learned a number of computer languages by the time he was fifteen, including C, C++, Python, Bash scripting, and full-stack web development.
2019's COVID-19 pandemic brought him into contact with a bunch of hackers. These people were devoted to improving India's cybersecurity. Sandeep became quite interested in cybersecurity at this time, as he could see how it may affect how the internet would evolve in the future. Mr. Verma learned about malware analysis, digital forensics, network security, and web application penetration testing as a result of my research. He also started working on software solutions to solve cybersecurity issues, including specific tools for Dark Web OSINT in 2020. These tools are meant to help security researchers with reconnaissance, analysis, and exploitation.
At the age of sixteen, in July 2021, he was communicating with tech enthusiasts from all around the world. A friend's straightforward inquiry led to an epiphany. He was compelled to help his friend with his own cybersecurity endeavors despite his limited time. After doing a thorough analysis, he discovered a critical gap—a dearth of readily available, reasonably priced, and comprehensive learning resources. After weeks of contemplation, he finally decided to launch his own EdTech platform that would serve learners of all ages and backgrounds. With the help of his close friend and business and cybersecurity expert, Parth Awasthi, they set out to develop a learning management system.
Due to their limited resources, they even took out a Rs. 1,000 loan from a friend to purchase a domain name. They interacted with more than 3,000 children in the first six months, representing a variety of age groups and objectives. In order to hone their abilities and perform well in interviews, students from prestigious institutes like IIT and NIT joined ENCODERSPRO. Two years later, they have an international community of over 10,000 students who are supported by a group of more than 50 cybersecurity topic experts.
His inclination for quick learning began in his childhood. At the age of 18, he became an expert in five languages and is an expert coder in thirteen different programming languages. He is positioned as a Web Application Penetration Tester, Malware Analyst, Digital Forensics Expert, Exploit Developer, Reverse Engineer, and IoT Engineer with a portfolio that comprises 120+ projects, including 6 SaaS projects, 38 investigative tools, and 84 web and Android pen-testing tools.
He has learned that the usual complaint about time constraints frequently masks procrastination. Empowerment and drive must come from inside since it is people who are unfazed by difficulties who build empires, not those who hide behind ageist, sexist, or educational justifications.
He proudly serves as the CEO and co-founder of ENCODERSPRO at the age of nineteen. After completing his twelfth grade, he decided to take a new route and started on a journey that exceeded all expectations. We dared to dream large because Parth Awasthi, his dependable partner and the CMO and co-founder of ENCODERSPRO, was by our side. This trip has demonstrated their tenacity, our unwavering friendship, and the power of their shared ambitions. They continue to advance, striving to make ENCODERSPRO a name recognized globally for expertise and innovation, thanks to mentors who have mentored them and friends who have stood by them. Together, they are constructing not just a future but also a legacy that is rife with limitless opportunity and unquenchable desire.