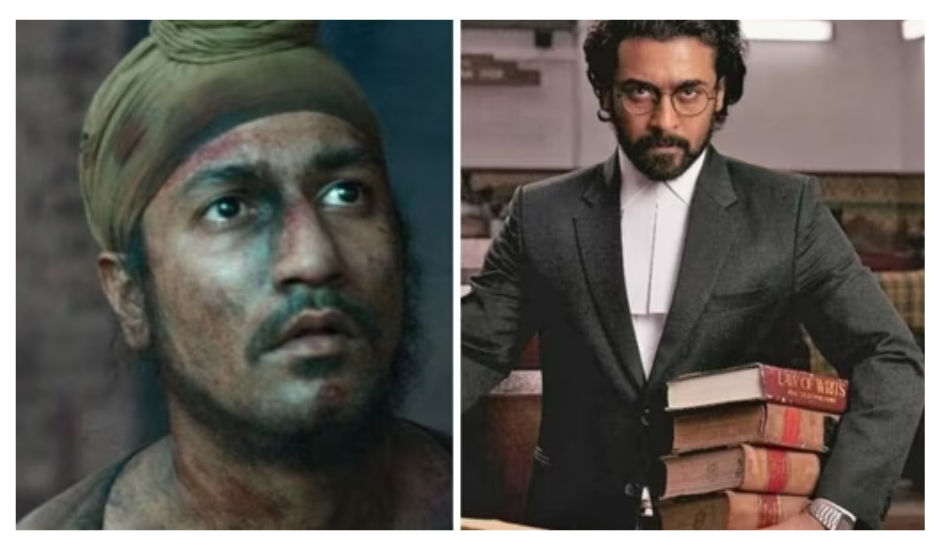 The 69th National Film Awards, which recently celebrated excellence in Indian cinema, ignited fervent debates among movie enthusiasts as Allu Arjun secured the Best Actor accolade for his performance in "Pushpa: The Rise – Part 1." While the Telugu film industry celebrated the historic win, the online community resounded with opinions suggesting that Vicky Kaushal's portrayal in "Sardar Udham" merited the honor more.
Allu Arjun's victory marked a significant milestone, making him the first Telugu actor to clinch the coveted Best Actor award at the National Film Awards. Nonetheless, numerous individuals on the internet promptly expressed their belief that Vicky Kaushal's role in "Sardar Udham" deserved recognition. The sentiment was echoed by many who also pointed out the absence of accolades for Suriya's impactful performance in "Jai Bhim."
A Reddit user succinctly encapsulated the sentiment by stating, "The biggest snub this year. Vicky killed it as Sardar Uddham Singh… I won't even comment on AA winning, but the least the jury could have done was to have both of them win this. But they apparently have worms for brains." Another contributor criticized the decision by remarking, "The Jallianwala scene in 'Sardar Udham' sends chills down your spine. To award a hyper-masculine role over a freedom fighter's saga of revenge is an insult to the art of filmmaking."
Amid these critiques, there were users who acknowledged the remarkable work done by Vicky Kaushal and director Shoojit Sircar in crafting "Sardar Udham." The period drama, featuring Banita Sandhu and Amol Parashar, was praised for its powerful storytelling. Interestingly, the film bypassed traditional theatrical releases, choosing to premiere directly on Prime Video India in 2021.
The controversy extended beyond the Best Actor category. Suriya's courtroom drama, "Jai Bhim," which carried a strong social message, faced disappointment as it was overlooked for awards. Actor Nani expressed his disappointment on social media, a sentiment that resonated with others who believed the film deserved recognition. A Twitter user emphasized, "Movies like 'Pushpa' are for entertainment. Movies like 'Jai Bhim' are for awards. But Pushpa got a national award, while 'Jai Bhim' couldn't even make the nominations."
In a diverse array of opinions, R Madhavan's bilingual film "Rocketry: The Nambi Effect" clinched the Best Feature Film award, and "Kadaisi Vivasayi" received the Best Tamil Film honor. The National Film Awards ceremony not only celebrated cinematic achievements but also underscored the subjective nature of artistic recognition, spurring conversations that reflect the passion of Indian cinema enthusiasts across the globe.
Sources By Agencies