Pooja Sharma aka Pooja Mudgal played a Role as "Pushpa" in a Short Film Directed by Sindhu Dholpure.
The job of an actor/actress has never been easy- since the invention of theatre and cinema, it has entertained audiences all over the world. We have witnessed cinema producing millions of prominent artists and celebrities getting inducted into the hall of fame, all the while surprising and dominating the entire world through their worthy arts. The presence of actors/actresses has been acquiring a lot of significance for aeons.  The actors/actresses aptly anthropomorphize and breathe life into the characters they play for the reel life, and this is one great deal of work as they live up to the expectations of the directors and scriptwriters by producing a masterpiece and mesmerizing the audiences all over the world. Through this, we present to you one of the ace actresses of this era, Pooja sharma aka pooja mudgal She has recently been dominating the cinema industry and her art is widely appreciated and admired by audiences all around the world. Pooja Mudgal is exceptionally talented and a brilliant theatre actress. Her hard work and devotedness towards her passion have been wholly acclaimed by several star celebrities and people of the world. 
Since her childhood, Pooja Mudgal was fond of acting and eventually made up her mind of pursuing her passion and live her dreams of developing into an extraordinary on-screen theatre actress. Her journey was apparently not easy, putting out your best in front of cameras was easier said than done.
Ananya Rodan- A drama about women being exploited. Pooja played the role of one of the victims as her husband forced her to lie in Zaminder's bed. She had no choice. Even though she was exploited…at the end of the story she proved to be the most powerful woman…Durda Mata…and killed the zamindar. In this way, right overtakes wrong. A correct picture of exploitation and destruction of social exploitation was given in the story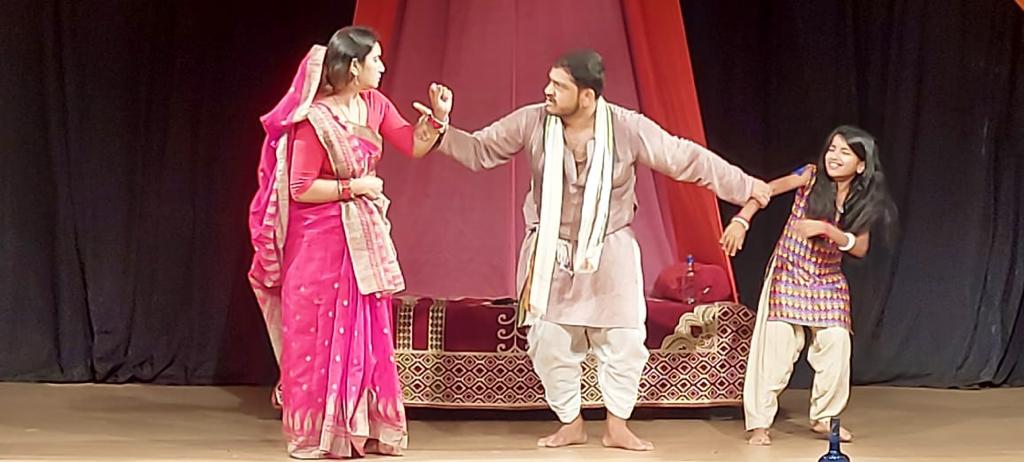 Why audience should watch?
It has been depicted in a play that Right always prevails over Wrong. This story accurately depicted social exploitation and its destruction
What are the 5 elements of your play?
Plot
Character
Tension
Language
Spectacle
Read Full Article on The Filmy Beat & Follow us on Instagram The Filmy Beat