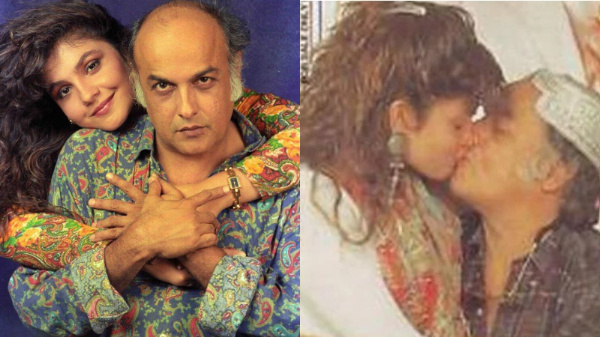 Pooja Bhatt, the versatile Bollywood actress, has shed light on the infamous 1990 magazine cover featuring her sharing a kiss with her father, Mahesh Bhatt. In a recent interview with Siddharth Kannan, Pooja addressed the media attention and controversy surrounding the cover, emphasizing that the captured moment was purely innocent and should not be misinterpreted.
During the interview, Siddharth Kannan asked Pooja if she had any regrets about the magazine cover that garnered significant attention. In response, she explained, "No, because I see it very simply, and I think that unfortunately, what happens is, a frozen moment can be represented and misrepresented in any way."
Pooja went on to reminisce about a conversation she had with Bollywood superstar Shah Rukh Khan. She recalled how Shah Rukh had once told her that when you have daughters, especially when they are young, they often request a kiss from their parents in a casual and innocent manner. Pooja expressed that even at her current age, she still felt like a child weighing only ten pounds in her father's eyes, emphasizing the enduring bond between a father and daughter.
Reflecting on the controversy surrounding the magazine cover, Pooja stated, "So it was a moment that was absolutely innocent which was captured. And its connotations, those who want to interpret them in a certain way will do so, and those who want to view it differently will do so. I am not here to defend this. If people can perceive the relationship between a father and a daughter differently, then they can do anything. Then we talk about family values. What an amazing joke."
Pooja Bhatt, known for her candid and forthright nature, has always been open about her thoughts and experiences. She was last seen on the reality show "Bigg Boss OTT Season 2," where she reached the finale alongside other contestants before her eviction.
As Pooja Bhatt addresses the controversy surrounding the magazine cover kiss with her father, Mahesh Bhatt, she continues to be admired for her honesty and transparency in sharing her life experiences.
Sources By Agencies