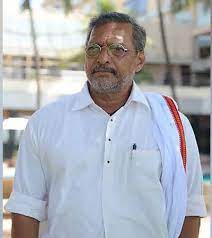 Fans of the beloved comedy franchise 'Welcome' were left disappointed when they learned that Nana Patekar and Anil Kapoor would not be part of the third installment. Now, Nana Patekar has broken his silence on his exclusion from 'Welcome 3' during the trailer launch of his upcoming film 'The Vaccine War' in Mumbai.
Addressing the topic, Nana Patekar humorously remarked, "I am not a part of it, maybe they think hum bahut puraane ho gaye hai (I have become outdated)." The actor playfully pointed to director Vivek Agnihotri, who was sharing the stage, saying, "He doesn't think I have become so old, so he cast me in his film. It's that simple."
Nana Patekar is making his return to the silver screen after a hiatus of five years since his last film, 'Kaala.' In 'The Vaccine War,' he takes on the role of Balram Bhargava, the former director-general of the Indian Council of Medical Research (ICMR), who played a vital role in managing the pandemic and was a part of the country's Covid working group.
'The Vaccine War' is set to hit theaters on September 28, marking Nana Patekar's comeback to the big screen in a much-anticipated role. While his absence from 'Welcome 3' may have disappointed fans, they can look forward to seeing the veteran actor in an intriguing and relevant portrayal in his upcoming film.
Sources By Agencies