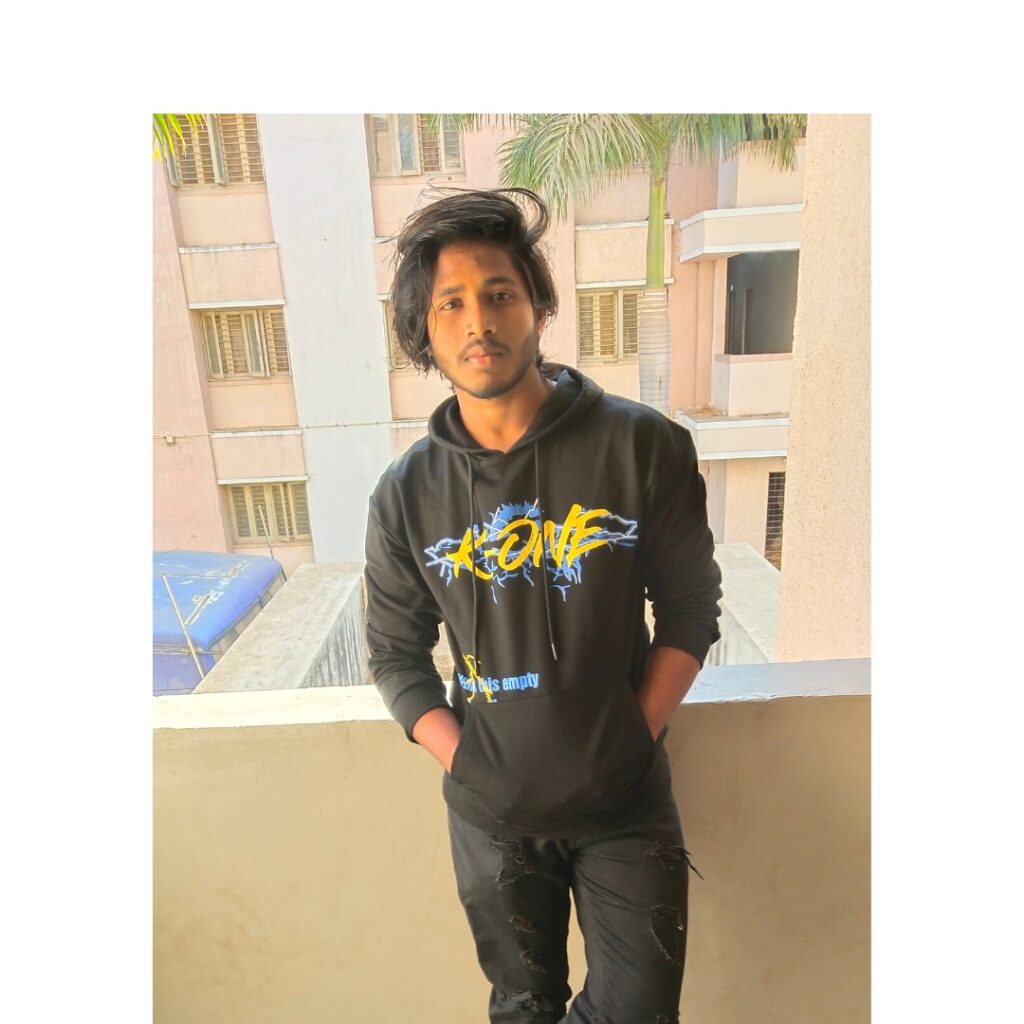 "The happiest people are the ones who make others happy" with this belief the founder of Vapi memes Abhishek Bhagat started his meme page. He mentioned that starting a meme page was one of my best decisions.
Abhishek Bhagat
Abhishek Bhagat hails from Vapi, Gujarat. He is pursuing BCA from Parul University, which is one of the top universities in Gujarat. He is a very joyful person who loves to spread happiness around him. During the lockdown period he was scrolling Instagram and he saw a meme page of Mumbai one of his friends said we don't have any meme page of our city "Vapi". And after this conversation, he gave a thought to starting a meme page for the people of "Vapi".
Along with this, he is also a business-minded as well as creative person, At this young age he decided to do something of his own and he started his own social media agency "Buddy Media" intending to grow digitally. He believes that today digital marketing is the best way to grow one's brand. Also, we have various social media platforms to grow our business as well as to reach a wide range of audiences.
Vapi Memes
On 4th April 2020, he created his meme page and named it "Vapi Memes". He got a good response and he also received appreciation from many people. In just one week 1000 people started following his page and today he has come a long way, "Vapi Memes" has more than 11k+ followers and that's commendable.
Abhishek Bhagat said that I read somewhere that "Be the reason someone smiles today", And I feel the same, I want to be the reason behind someone's smile. Today there are many people, who are facing difficulties, and when I created this page in 2020. People were already worried because of covid-19 and this was my way of helping people mentally by making them smile, by making them happy.
His Goals
"A goal without a plan is just a wish" when asked about the goals he mentioned that he wants to bring "Vapi" forward in the digital world. He wants the people of Vapi to utilize all the technologies, and to also take benefit of digital platforms to showcase their talents in front of the world.
To make people aware of the digital world and to support local artists he is organizing an "open mic event" in his city. His thought behind this event is praiseworthy he wants to encourage people to come forward to show their talent and for that, he has organized this event Free for both the artist as well as the audience. He also added that "he wants to build the digital world for Vapi as for me the digital world is completely fascinating."
Connect with him to know more about his journey:-
Instagram (Vapi Memes):- https://www.instagram.com/vapi_memes/
Instagram (Buddy Media):- https://www.instagram.com/buddymedia.in/