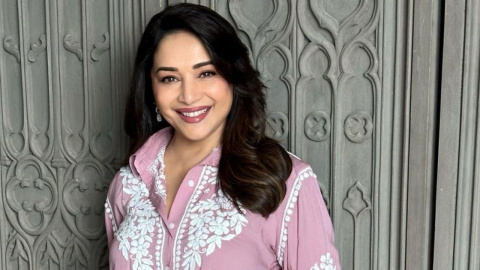 Actor Madhuri Dixit was lauded with the prestigious Special Recognition for Contribution to Bharatiya Cinema award at the 54th International Film Festival of India (IFFI). Union Sports Minister Anurag Thakur praised the veteran actress, hailing her remarkable versatility across four decades in the film industry.
Thakur's Acclaim for Madhuri Dixit Expressing admiration for Madhuri's illustrious career, Thakur commended her diverse portrayals, from the vibrant Nisha to the captivating Chandramukhi, citing her ability to embody multifaceted characters with unparalleled talent.
The 54th IFFI Commences in Goa The International Film Festival of India commenced its nine-day extravaganza in Goa with a star-studded inauguration at the Shyama Prasad Mukherjee Indoor Stadium on November 20. The event boasted a guest list featuring eminent personalities such as Vijay Sethupathi, Sara Ali Khan, Pankaj Tripathi, Sunny Deol, Karan Johar, Shantanu Moitra, Shreya Ghoshal, and Sukhwinder Singh.
Films and OTT Awards British filmmaker Stuart Gatt's thriller, "Catching Dust," was selected as the opening film, while "Dry Grasses" by French Director Nuri Bilge Ceylan was named the mid-festival film. The festival concluded with "The Featherweight" directed by Robert Kolodny.
Filmmaker Rajkumar Hirani will lead the five-member jury for the Best Web Series (OTT) award, featuring panelists Divya Dutta, Prosenjit Chatterjee, and directors Krishna DK and Utpal Borpujari. Recognizing the exponential growth of the OTT sector in India, Thakur highlighted the employment opportunities generated by the industry's original content amid the pandemic.
Sources By Agencies