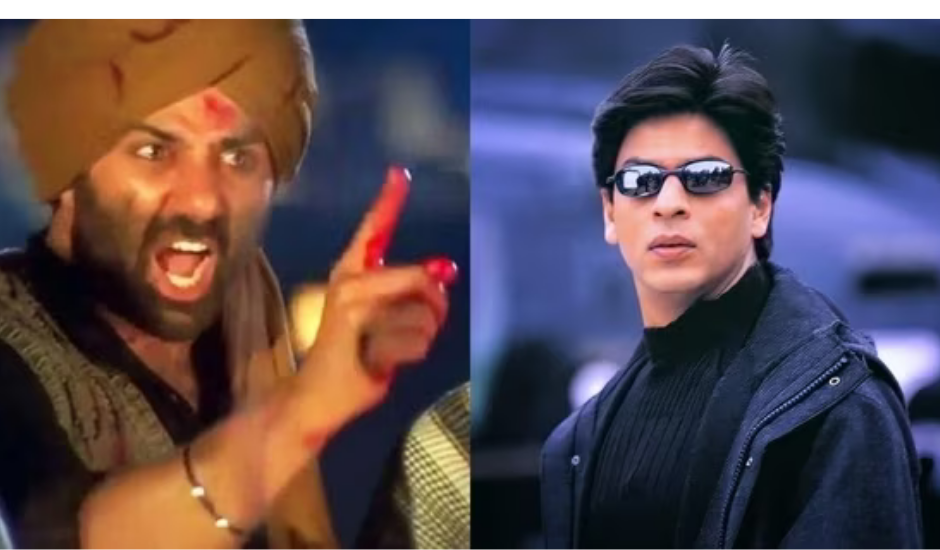 In a recent interview, renowned filmmaker Karan Johar shared an intriguing anecdote about the release of his 2001 directorial masterpiece, "Kabhi Khushi Kabhie Gham" (K3G). He recounted an amusing conversation with a distributor in Punjab, which shed light on the challenges he faced during the film's release in a highly competitive year for Bollywood.
Karan Johar, who has been candid about his initial lack of confidence in "Kabhi Khushi Kabhie Gham," revealed that the film's release was overshadowed by the massive success of "Gadar: Ek Prem Katha," a blockbuster action romance starring Sunny Deol. "Gadar" became the benchmark for commercial success in 2001, leaving Karan and his distributors somewhat apprehensive about K3G's prospects.
In the interview, Karan Johar humorously recounted the distributor's comment: "I called up everybody (his distributors after the release of K3G), the Punjab distributor said, 'Han, bahut badi hit hai par Gadar jaisi nahi hai' (Yes, it's a very big hit, but not like Gadar) (laughs). So I said, 'Theek hai bhaiya. Number 2 toh hai na. Wo main seh loonga. Par flop toh nahi hai na? (It's okay. But it's number 2, no? I can bear that. But it's not a flop, right?).' He said, 'Kya bol rahe ho! Full shows ja rahe hain (What are you saying? All the shows are full).' So I was like, 'Thank God'," Karan shared.
Despite the distributor's humorous comparison to "Gadar," "Kabhi Khushi Kabhie Gham" went on to be a substantial hit, captivating audiences with its grandeur and star-studded ensemble cast.
Karan Johar also reflected on the humbling experience he faced in the following year. While his directorial debut, "Kuch Kuch Hota Hai" (1998), had garnered numerous awards, he found himself empty-handed in the awards season after "K3G." This experience served as a valuable lesson for the filmmaker.
"That was a really grounding experience for me," he remarked. "I fell back on my feet and realized that you just have to work and don't expect anything from the beginning. Because there's no replacement for hard work," Karan added, highlighting the importance of dedication and perseverance in the film industry.
The year 2001 was indeed a remarkable one for Bollywood, featuring a diverse range of successful films across various genres. From Ashutosh Gowariker's historical sports epic "Lagaan," starring Aamir Khan, to Farhan Akhtar's directorial debut "Dil Chahta Hai" and Madhur Bhandarkar's National Award-winning "Chandni Bar," the industry witnessed a plethora of hits that left a lasting impact on Indian cinema.
Sources By Agencies