Celebrating Excellence: Indian Icon Awards 2023 Honors Outstanding G20 Leaders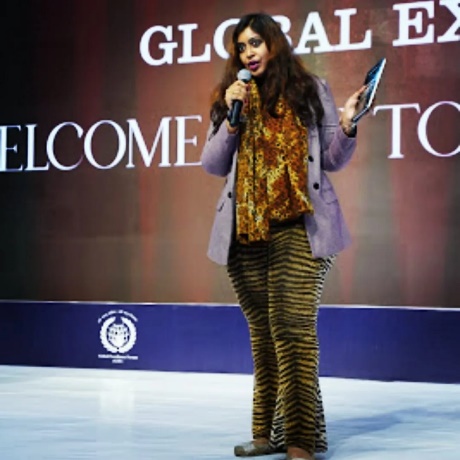 In a grand ceremony held at the Leela Ambience Convention Hotel in New Delhi, the Indian Icon Awards 2023 recognized and celebrated the exceptional contributions of India's most influential G20 leaders. This prestigious event, which unfolded on October 1st, 2023, stands as one of the country's most valuable and prestigious awards ceremonies.
The awards were presented by two distinguished individuals who have made significant impacts in their respective fields: Dr. Raghuraj Singh, Chairman of the State Ministry of Labour and Employment, Government of Uttar Pradesh, and Dr. Naeem Tirmizi, Chairman of GEF (Global Economic Forum). Their presence added an extra layer of prestige to the occasion, underscoring the significance of the awards being bestowed upon the deserving recipients.
One individual who particularly shone in the spotlight was Ms. Srilekha Kaluvakunta. Her remarkable achievements and contributions to various spheres of society earned her the coveted Indian Icon award. As the author of "Unique Thinking – Leading and Managing by Thoughts," Ms. Kaluvakunta has demonstrated a profound understanding of Thought Life Cycle Management (TLM) and the Unique Thought Process Framework. Her work transcends the boundaries of traditional thought, offering fresh perspectives on leadership and management.
Ms. Kaluvakunta's journey extends beyond the realm of literature. She is also an accomplished IT executive and Thought Leader, whose tireless efforts have positively impacted the startup business ecosystem. Her commitment to thought leadership, social responsibility, driving change, and transformation embodies the values that the Indian Icon Awards seek to honor and celebrate.
In an age where the power of ideas and innovation plays an increasingly critical role in shaping our world, Ms. Srilekha Kaluvakunta serves as an inspiring example of what can be achieved through dedication, vision, and a commitment to positive change. Her recognition at the Indian Icon Awards 2023 underscores the importance of acknowledging and celebrating the individuals who are driving progress and making a lasting impact on our society.
The Indian Icon Awards 2023 were not just a moment of celebration; they were a reminder of the incredible potential that lies within individuals who dare to think differently, who challenge the status quo, and who work tirelessly to make a difference in our world. As we applaud the achievements of Ms. Srilekha Kaluvakunta and other deserving recipients, we are reminded that excellence knows no bounds, and it is our duty to continue to honor and support those who lead the way towards a brighter future.