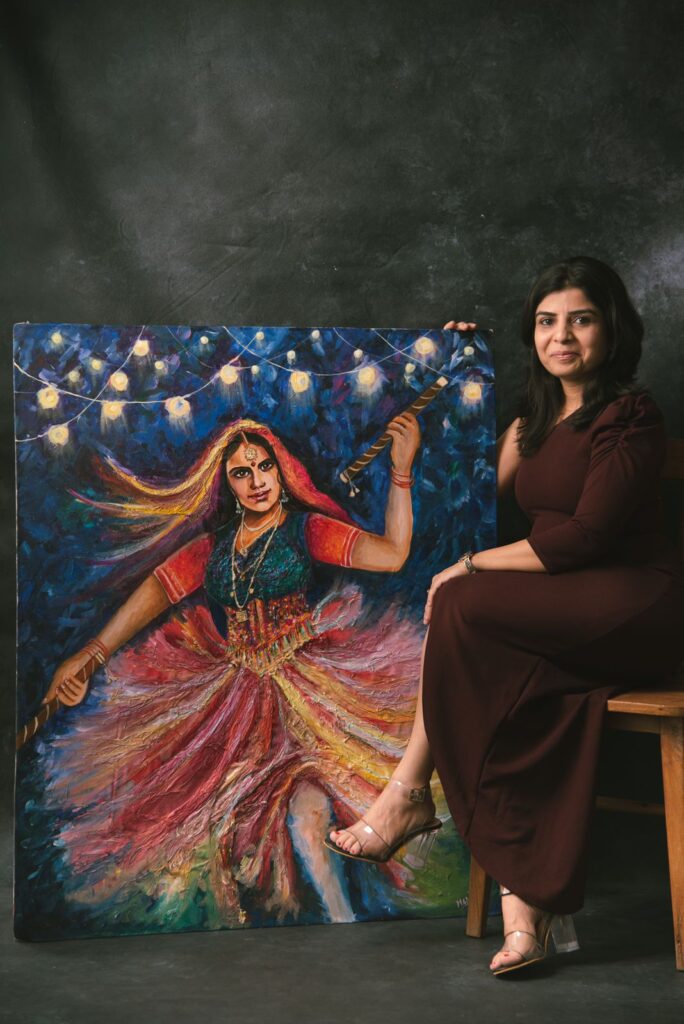 Maitrry P Shah: An Artistic Luminary Recognized
Renowned for her enchanting creations, Maitrry P Shah has been bestowed with the esteemed 40 under 40 Glaze Iconic Awards India 2023. This prestigious accolade celebrates individuals under the age of 40 who have not only demonstrated exceptional prowess in their fields but have also made significant contributions to society.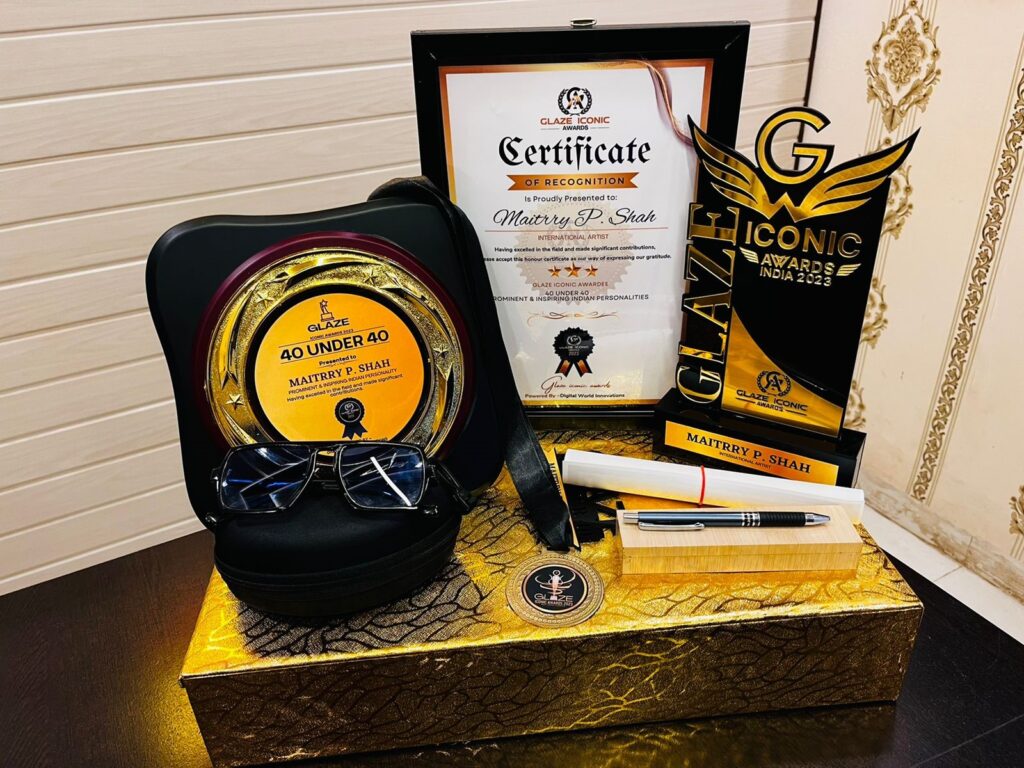 Glimpse into Glaze Iconic Awards India
The Glaze Iconic Awards India stand as a beacon of recognition, honoring innovation, talent, and excellence across diverse domains. Within this exalted framework, the 40 under 40 category spotlights trailblazers who, through their remarkable achievements, are driving transformative change in their respective industries.
A Journey of Artistic Enchantment
Maitrry P Shah's artistic odyssey has held audiences worldwide in thrall. With an unparalleled vision, profound creativity, and meticulous attention to detail, she breathes life into every brushstroke. Her artworks stand as a seamless symphony of colors, textures, and emotions, forging connections that resonate deeply within, evoking both awe and inspiration.
A Tapestry of Artistic Expression
Maitrry P Shah's artistic expressions are an embodiment of heartfelt connections that resonate universally. Her artistic tapestry harmoniously weaves traditional and contemporary influences, manifesting her versatility and defying artistic boundaries. From evocative portraits to vibrant landscapes, each creation possesses the power to transport viewers into realms of wonder and introspection.
Honoring Contributions and Inspiring Expression
The Glaze Iconic Awards India 2023 eloquently acknowledge Maitrry P Shah's exceptional contributions to the art community and her relentless pursuit of expanding the horizons of artistic expression. Her distinctive artistic voice and unyielding dedication to her craft have earned her respect and admiration from peers and enthusiasts alike.
A Grateful Heart and Inspired Soul
Upon receiving this esteemed recognition, Maitrry humbly expressed her gratitude, sharing, "I am deeply honored to stand among such exceptional individuals. This award reinforces the significance of perseverance, passion, and unwavering belief in one's artistic vision. It humbles me and fuels my inspiration to continually push creative boundaries and create positive impacts through my art."
Continuing the Journey
Maitrry P Shah's accomplishments and accolades propel her artistic voyage to new frontiers. As she embarks on explorations of new mediums and pathways, her commitment to inspiring others remains unwavering, ensuring her artistic legacy will continue to flourish.
About Maitrry P Shah: A Visionary Artist
Maitrry P Shah stands as a celebrated artist whose captivating creations have garnered global acclaim. Her passion for art is evident in her skillful fusion of traditional and contemporary influences, crafting visually captivating and thought-provoking masterpieces. Her artwork has graced prestigious galleries and international exhibitions, captivating audiences with her profound creativity and unique artistic perspective. With a portfolio that boasts 3 international awards in art, 13 national awards (including 10 gold medals, 2 silver medals), and 6 state-level awards and certifications, she holds a Doctorate in Fine Arts. Through her exceptional talent and dedication to art education, Maitrry continues to inspire and nurture the next generation of artists. To discover more about her captivating journey, visit www.maitrryshahart.com and follow her on Instagram @maitrryshahart.