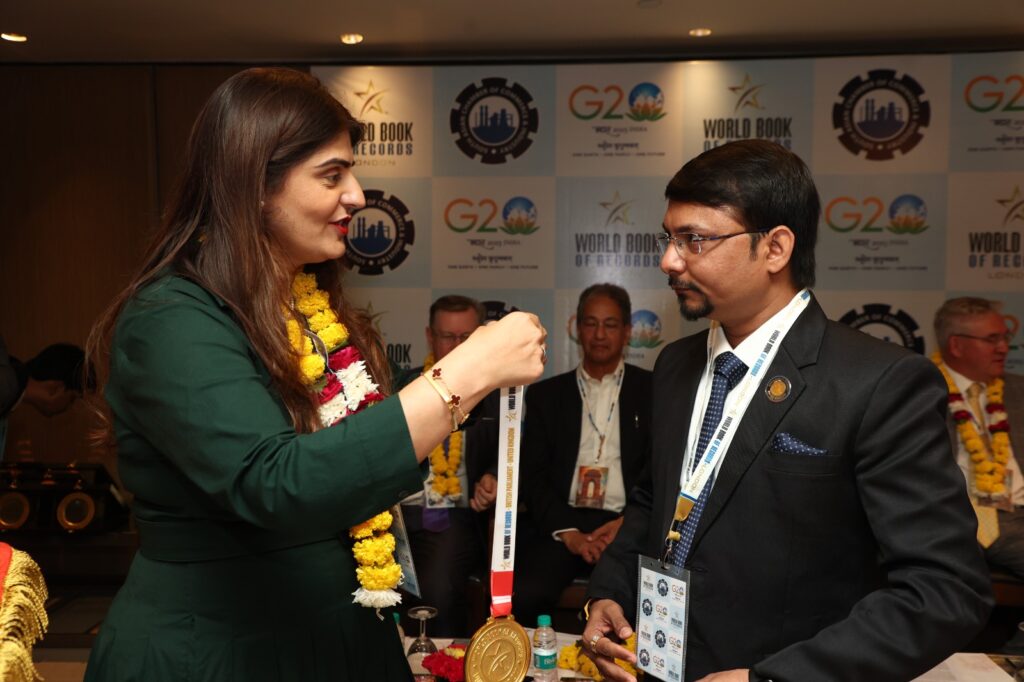 Vadodara, Gujarat – On October 8, 2023, Dr. Divyang R. Gandhi, Director of Divya Group of Companies, Vadodara, Gujarat, participated in a significant business meet focusing on Fintech Economy in Asian Countries. The event, organized by the South Asian Chamber of Commerce and Industry in collaboration with World Book of Records, United Kingdom, took place at The Lalit Hotel, Barakhamba, New Delhi.
The invitation extended to Dr. Gandhi highlighted the importance of the gathering, emphasizing discussions on trade, education, and collaborative business dimensions in the Fintech sector and other domains within India. The event aimed to foster a dialogue on potential perspectives for the existing economies of Asian countries, particularly in the rapidly evolving Fintech landscape.
Noteworthy participants in the business meet included the Cross Party Group of the Scottish Parliament, adding an international dimension to the discussions. The Scottish Parliament delegation comprised Ms. Parn Gosal, Mr. Kenneth Gibson, Ms. Sharon Dowey, Mr. Alexander Stewart, Mr. Foysol Hussain Choudhary, Ms. Poonam Gupta OBE, Founder of PY Paper Ltd., Mr. Daniel Hale, and Mr. Mahendrasinh C Jadeja, Global Vice President of Global India Organisations.
The agenda encompassed in-depth discussions and the exchange of views on collaborative business practices, education, and cultural aspects impacting the Fintech sector. The diverse perspectives brought to the table by the Scottish Parliament delegation and other participants promised a comprehensive exploration of opportunities and challenges in the evolving economic landscape.
Dr. Divyang R. Gandhi's presence at the event underlined the commitment of Divya Group of Companies to stay abreast of global developments and actively contribute to the discourse surrounding the Fintech Economy in Asian countries. The event concluded with a luncheon, providing further opportunities for networking and collaboration among the esteemed participants.