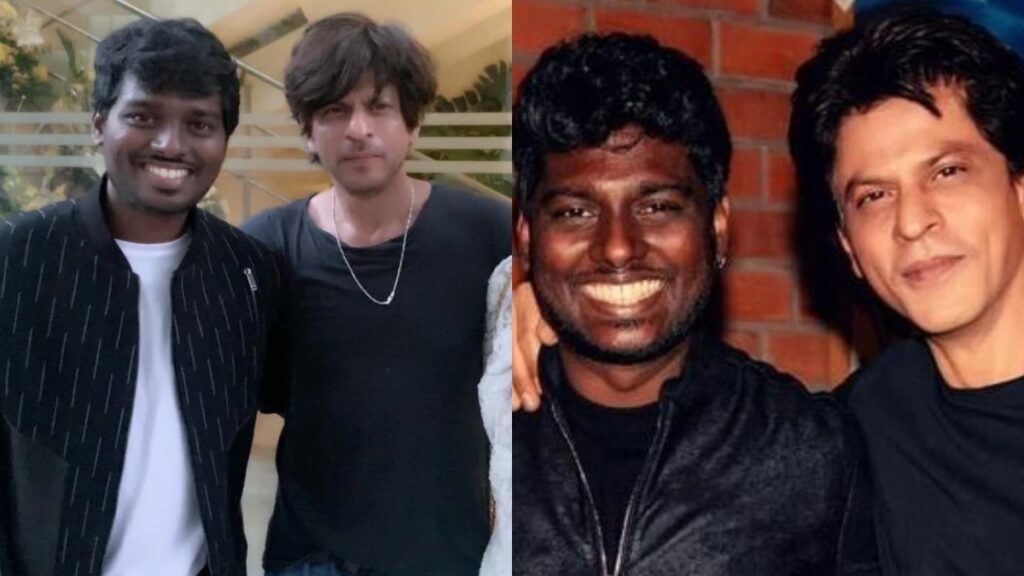 Director Atlee, known for his blockbuster films, recently sparked excitement among film enthusiasts by hinting at a potential collaboration between two powerhouse actors – Shah Rukh Khan and Thalapathy Vijay. In a conversation with Siddharth Kannan, Atlee shared the stars' enthusiasm for working together on a film project.
Both Shah Rukh Khan and Thalapathy Vijay have expressed their keen interest in sharing screen space, igniting rumors and speculations among fans. Atlee recounted their conversations, stating, "Vijay sir and Shah Rukh sir, both said the same thing that 'bring a script, and we will work together.' I also thought that they were saying all this for my birthday as a gift. The next day, Vijay sir messaged me saying that if you are going to write such a script, I will be a part definitely. Shah Rukh sir, who was right next to me said 'Sir, you are serious about this na? We will make a film together, right?'"
This revelation has generated immense excitement and anticipation among fans of both actors. Atlee expressed his commitment to making this dream collaboration a reality, stating, "So, yes, every now and then, they inquire about it and ask me whether I am seriously working on it or not, or if I am taking it as a joke. So, I am definitely, seriously working on it and I am hoping for it to crack someday."
"Jawan," Shah Rukh Khan's latest release, continues to make waves at the box office, achieving remarkable success worldwide. The film has already entered the ₹800 crore club globally and is set to cross the ₹500 crore mark in India, solidifying its status as the fastest Hindi movie to reach the ₹400 crore milestone in the country. "Jawan" features Shah Rukh Khan in a dual role, alongside the talented Deepika Padukone and Sanjay Dutt in special appearances.
While fans eagerly await this exciting collaboration between Shah Rukh Khan and Thalapathy Vijay, Atlee's successful track record with both actors – having directed Vijay in "Theri," "Mersal," and "Bigil" – adds to the anticipation surrounding this potential cinematic masterpiece.
Sources By Agencies