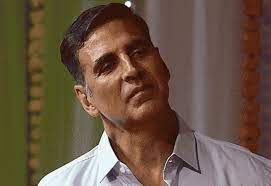 Bollywood superstar Akshay Kumar recently opened up about his previous Canadian citizenship and his decision to return to Indian citizenship. In an interview with ANI, he shared that his Canadian citizenship came during a challenging phase in his film career, marked by a series of 13 to 14 flops. A friend in Canada offered him an opportunity in the cargo business, and he accepted, leading to the acquisition of a Canadian passport. However, two of his films later became massive hits, prompting him to return to India. He emphasized that true citizenship goes beyond a passport and resides in one's heart and soul.
Akshay Kumar's journey from Canadian citizenship back to Indian citizenship reflects his enduring love for the country and his deep-rooted connection with the Indian culture.
Throughout his career, Akshay Kumar has been a prominent figure in the Indian film industry, known for his versatility, commitment to social causes, and strong patriotic presence in his films. His return to Indian citizenship marks a significant chapter in his life and career, reinforcing his dedication to India and its values.
His decision to address the controversy surrounding his Canadian citizenship demonstrates his desire to connect with his audience and clarify the circumstances behind his choices.
Akshay Kumar's openness about his journey serves as an example of resilience and determination, inspiring individuals to remain steadfast in their pursuit of their goals and aspirations. It also emphasizes the importance of remaining true to one's roots and values, no matter where life's journey may lead.
Sources By Agencies