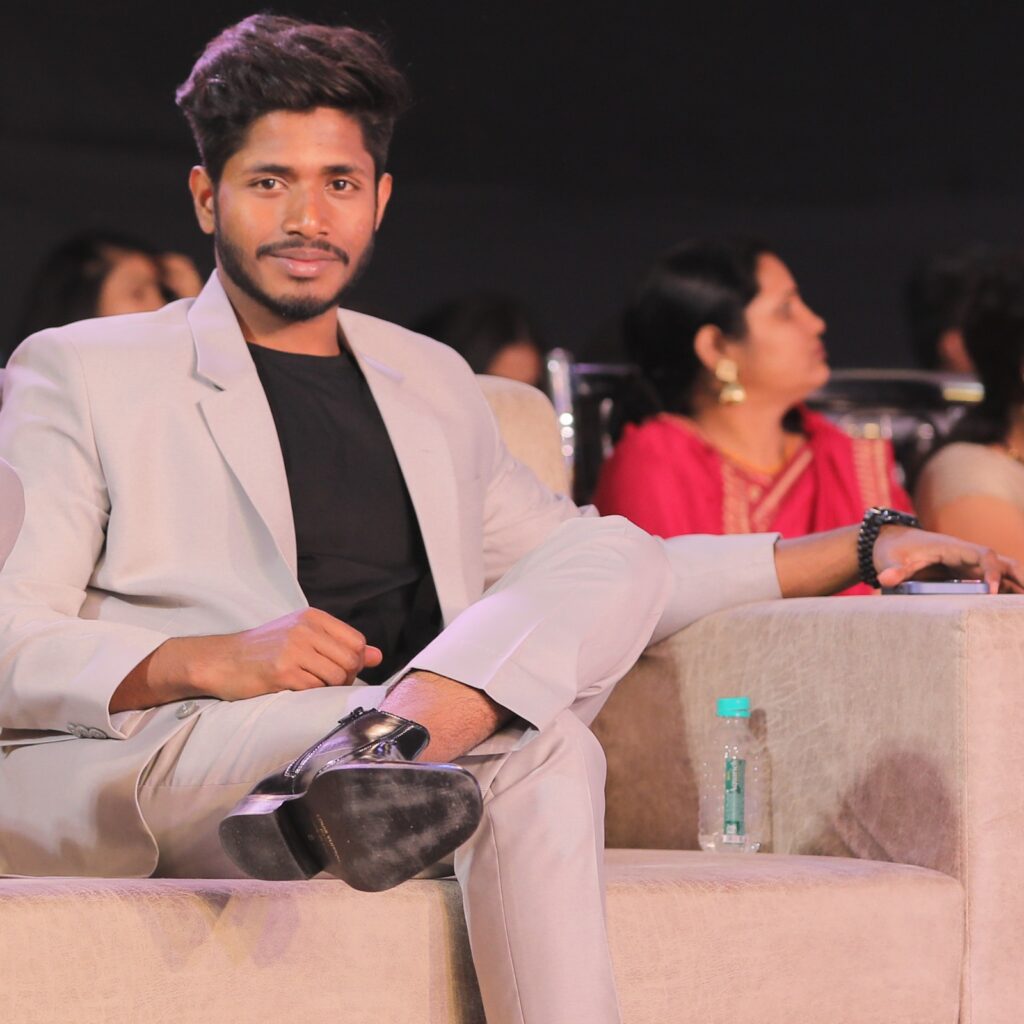 In the vast realm of social media and digital marketing, one name shines brightly – Abhishek Bhagat. A young and dynamic entrepreneur hailing from the humble town of Vapi, Gujarat, Abhishek's journey is nothing short of inspirational. His story is a testament to the power of passion, determination, and the ability to transform a hobby into a thriving business. This article takes you on a captivating journey through the life and achievements of Abhishek Bhagat, from his student days to becoming the founder of Buddy Media, a renowned social media management company.
Abhishek Bhagat's journey began in the serene surroundings of Vapi, where he attended St. Joseph English Medium School until the 10th grade. His early years showcased his exceptional talent and a natural curiosity for technology and the online world. Recognizing his unbridled passion, Abhishek decided to further his education by enrolling in Jay Ambe Vidhya Bhavan for grades 11 and 12.
As a student, Abhishek's love for all things digital only grew stronger. It was evident that he was destined for something big in the realm of technology. To nurture his talents and pursue his passion, Abhishek decided to pursue a Bachelor's degree in Computer Applications (BCA) at Parul University, a prestigious institution in Gujarat. Little did he know that this educational journey would serve as a springboard for his entrepreneurial aspirations.
The world often presents opportunities when you least expect them. For Abhishek, the turning point came during the COVID-19 pandemic, a period when most people were confined to their homes. It was then that he decided to explore his interest in social media. With a dash of creativity and a pinch of humor, he embarked on a journey that would change his life forever.
Abhishek Bhagat created his first Instagram meme page, aptly named "Vapi Memes." The page quickly gained traction, drawing in a large and engaged following from the online community. Abhishek's knack for crafting relatable and humorous content allowed him to connect with his audience, making Vapi Memes a go-to source of entertainment for the people of Vapi and beyond.
The Genesis of Buddy Media
As Vapi Memes continued to soar in popularity, Abhishek Bhagat recognized an opportunity to leverage his expertise in social media management. Armed with a vision and a passion for helping others succeed in the digital realm, he took the bold step of starting his own business venture – Buddy Media.
Buddy Media is a social media management company that specializes in enhancing online presence, creating engaging content, and implementing effective marketing strategies for businesses of all sizes. Abhishek's entrepreneurial spirit, combined with his deep understanding of social media platforms, allowed Buddy Media to flourish rapidly. The company's ability to harness the immense power of social media for business growth attracted clients from diverse industries, ranging from small local enterprises to well-established brands.
The success of Buddy Media can be attributed to Abhishek's innovative approach, personalized strategies, and unwavering commitment to delivering exceptional results for his clients. His dedication to helping businesses thrive in the digital landscape has solidified his reputation as a rising star in the world of social media and digital marketing.
Recognition and Personal Brand
Abhishek Bhagat's entrepreneurial endeavors have not gone unnoticed. His creative vision and expertise in social media management have earned him recognition in several prominent publications. One noteworthy moment was his interview with a Fox Interviewer, where he shared his insights and experiences as the founder of Vapi Memes and Buddy Media. Abhishek's personal Instagram account, @theabhishekbhagat, is a reflection of his multifaceted interests. Through this platform, he showcases his passion for photography, travel, and, of course, his entrepreneurial journey.
Abhishek Bhagat continues to inspire and engage with his ever-growing following, offering valuable advice and insights to aspiring entrepreneurs. His story serves as a testament to the boundless possibilities that await those who dare to dream, work tirelessly, and transform their passions into thriving businesses.