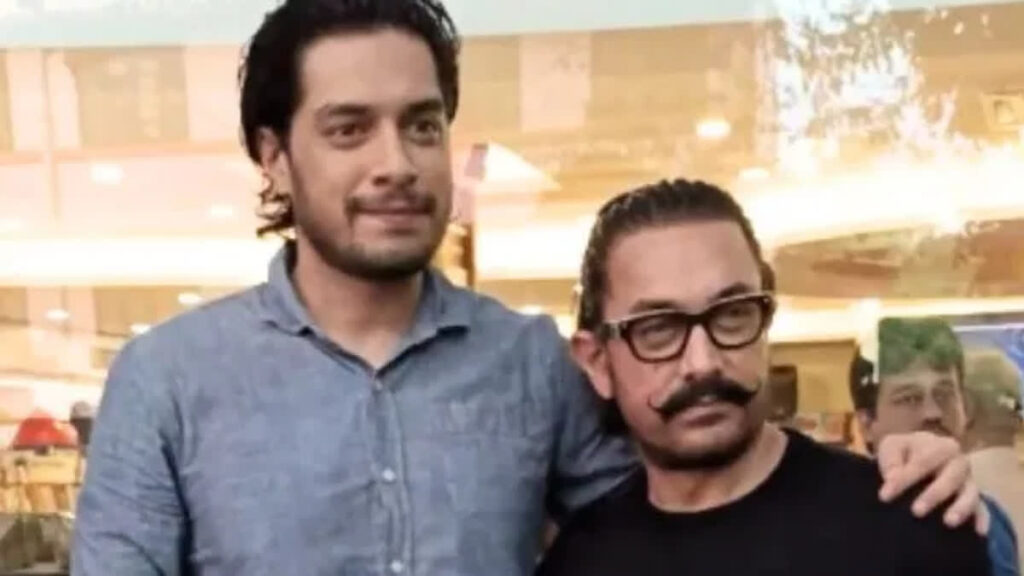 A new star is about to shine in the Hindi film industry, and he carries a legendary name with him. Junaid Khan, the son of Bollywood superstar Aamir Khan and film producer Reena Dutta, is all set to make his acting debut in a project titled "Maharaj." This film is a collaborative effort between the renowned Yash Raj Films (YRF) and the popular streaming platform Netflix.
Junaid Khan, who has often been seen assisting his father in various filmmaking endeavors, is now taking the leap into the world of acting. This news has generated significant excitement among fans and industry insiders alike.
"Maharaj" – A Glimpse into a Hero's Journey
Set in the backdrop of the 1800s, "Maharaj" draws inspiration from true events. The film promises to be a riveting tale centered around a journalist who emerges as a hero for his unwavering pursuit of challenging stories that confront societal norms and demand courage to expose the truth.
In addition to Junaid Khan, the movie boasts a talented ensemble cast, including Jaideep Ahlawat, Sharvari, and Shalini Pandey. The film is under the direction of Siddharth P Malhotra, adding another layer of anticipation to the project.
Netflix and YRF Join Forces
The collaboration between Netflix and Yash Raj Films is seen as a significant milestone in the Indian entertainment industry. It marks the beginning of a new era for storytelling, with the potential to deliver blockbuster content to audiences worldwide.
The announcement was made via an Instagram post by Netflix India and Yash Raj Films, where they proclaimed their partnership's intent to redefine Indian storytelling.
Aamir Khan and Reena Dutta, parents of Junaid, must be proud of their son's entry into the world of cinema. Aamir Khan, one of Bollywood's most celebrated actors, has been a guiding force for his children, and this debut reflects a new chapter in Junaid's journey.
Aamir Khan's Ongoing Ventures
While Junaid is gearing up for his acting debut, Aamir Khan himself continues to remain active in the industry. His last appearance was in "Laal Singh Chaddha," which released in August last year. Additionally, he made a cameo appearance in Revathy's "Salaam Venky," featuring Kajol in the lead role.
Aamir Khan is also involved in film production, with projects like "Champions" and "Laapataa Ladies" under his banner. His multifaceted contributions to Indian cinema continue to be celebrated by audiences worldwide.
As Junaid Khan embarks on his acting journey, the legacy of the Khan family in Bollywood takes another promising turn. Bollywood enthusiasts eagerly await the release of "Maharaj" and the opportunity to witness the beginning of a promising career.
Sources By Agencies